Paul Bennett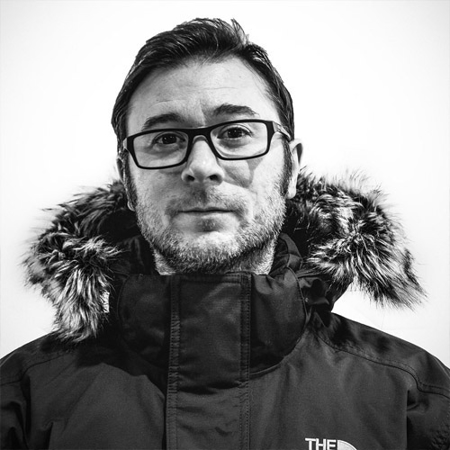 Born in 1975 in Buckinghamshire, Paul graduated in 2001 gaining a BA Honours in Fine Art Painting. His career began as a Graphic Designer within the finance sector in the City of London. After years of creativity at a computer desk, the desire to head back to the painting studio beckoned, and he found the perfect space adjoining the side of an old steam museum, in Kew Bridge. It was a great place to rediscover his love of painting – a more tactile way of creating imagery.
Early works included portraiture paintings, a few still being created every year to this day. It took a couple of years before Paul started to experiment with trying to capture a sense of place, leading to his now highly recognisable abstract seascapes and landscapes paintings.
After a decade painting in London, Paul relocated and now lives in the Lake District National Park. Inspiration is garnered from trips into the lakes, mountains, and coastlines of the North West of England. Scotland is also a great source of visual stimulation, with further afield journeys planned.