Steve Johnston Exhibition | Sept Saturday 15th, 2-4pm
07 September 2018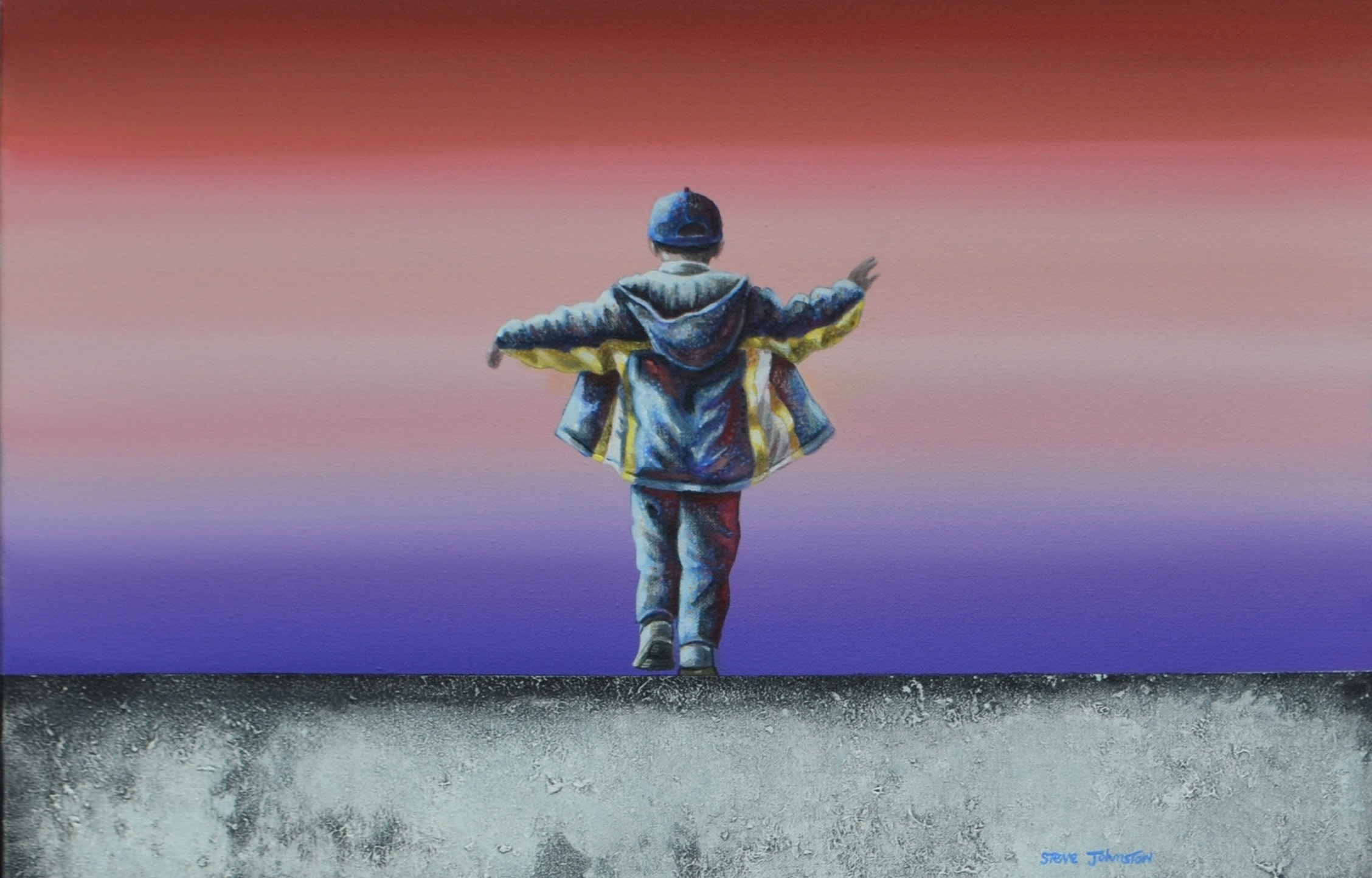 Gallery Rouge are delighted to be welcoming urban art sensation Steve Johnston to their St Albans gallery for his inaugral solo exhibition.
Scottish artist Johnston has been a successful and widely respected artist for over 20 years. His works have always captured a level of detail and accuracy which is juxtapositioned with a stark background to create an almost holographic representation of the figure.
Born and living in Glasgow, Johnston's early artist developments lead him to study and practice photography as a profession. His exploration into black and white format photography was exhilerating and whilst hugely rewarding, in 1991 he was to return to his first love of painting. The attention to detail garnered through photography was to carry with him through into his artwork.
Fusing the artistic styles of his key influencers, Johnston cites Aaron Siskind and Robert Rauschenberg as some of his core inspiration. His latest works have developed organically and effortlessely arc between urban, street and pop art. The rawness of his brickwork marry with the soft skies, whimsically propelling the viewer into a far off vista.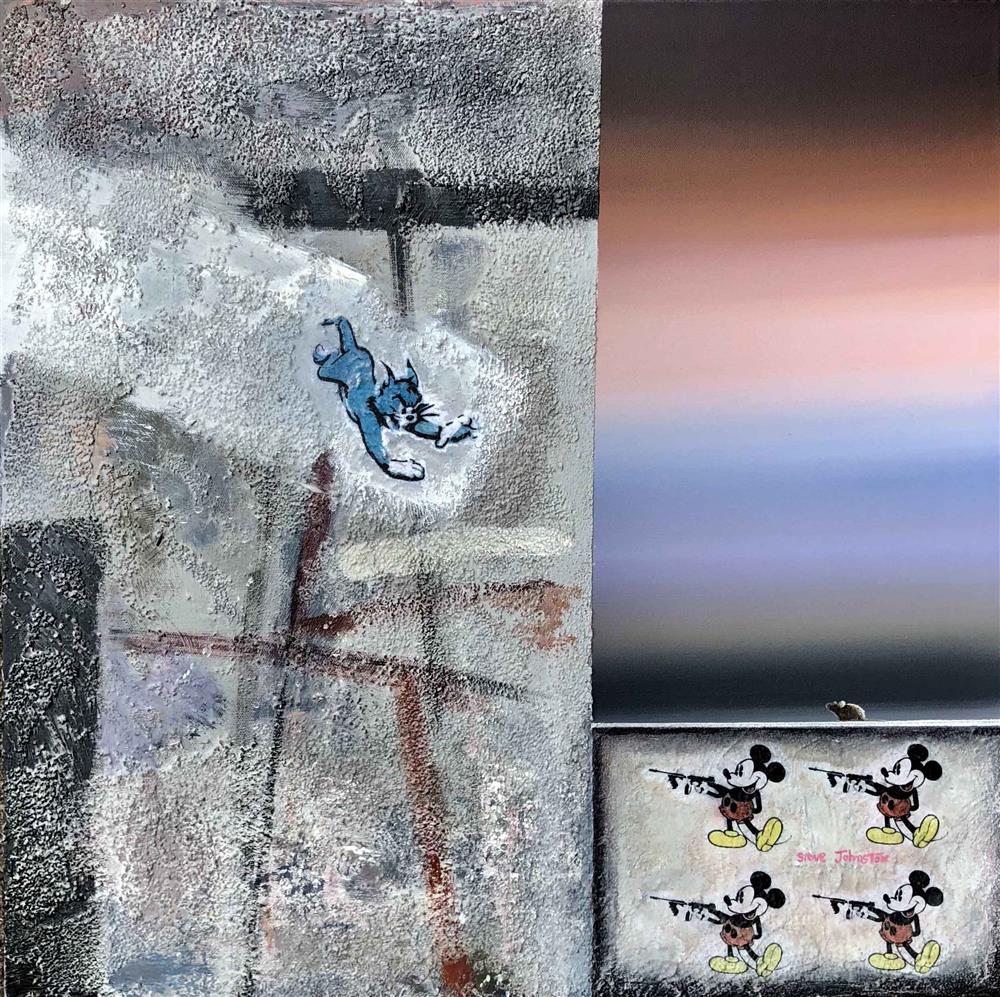 The deliberate and intentional approach to viewing subjects from the rear provides a nostalgic and charming approach, one in which we indirectly experience the innocence of childhood memories, or of young love. When positioned alongside iconography of recognisable art styles or personalities, the effect is powerful. The heavy edge of the art world are softened by a gentile and 'real' world, one played out without posture or pretence.
Johnston's works have been exhibited in Canada, USA, Singapore and Australia. For many years he was represented by the respected art agents Washington Green. His desire for greater artist freedom led him to break out on his own about five years ago, and he has never looked back.
On Saturday September 15th, Gallery Rouge St Albans will be showcasing a fantastic new collection of especially commissioned works, all available for acquisition. Steve Johnston will make a personal appearance between 2pm and 4pm. Be sure to visit and meet the artist for an insightful look into his creative world.