Win a £200 voucher by using Visualiser!
30 April 2020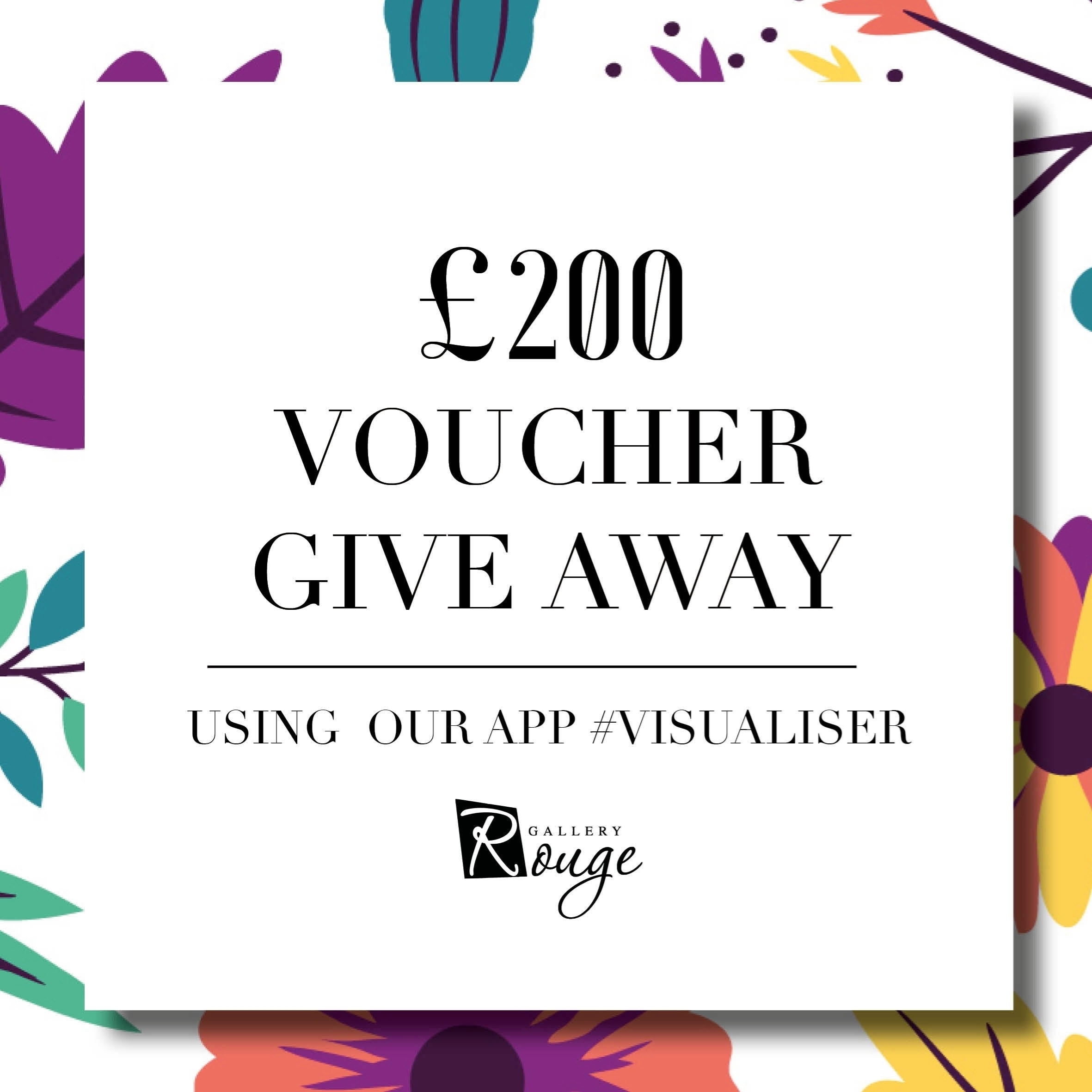 It's been a pretty tough time recently, what with lockdown restricting our ability to visit the galleries and view artwork in the flesh. We felt this would be a wonderful opportunity to provide some cheer, and give you the opportunity to win a £200 voucher towards your next purchase!
Our innovative app Visualiser gives you the opportunity to view artwork on your walls, using the power of virtual reality. It's easy to use (just click this link for simple instructions)
We're going to be running the competition through the month of May, so get snapping!
Rules for entry :
🌼Simply send us an image using Visualiser in your home (camera button on bottom right hand side of Visualiser app will take a screenshot)
🌼You can Email us the image to info@galleryrouge.co.uk
🌼Alternatively, you can DM us on Instagram, Facebook Messenger or Twitter DM
🌼For an extra entry: SHARE this post to your Instagram story & tag us in! Don't forget to tag us in any Posts or Shares to make sure we've seen it and validate your entry!
Why not tell your friends and family so they can be in with a chance of winning too.
Now for the boring bits :
*This competition is running via our website, Instagram, Twitter and Facebook and only one winner will be chosen. This competition will run from 1st May 2020 and close 31st May 2020 at 11.59pm (BST) the winner will be chosen on the 1st June 2020 and notified same day.(Is this enough time to pick a winner? If the winner does not contact us within 72 hours of the announcement, a new winner will be chosen. This prize has no cash value. Applies to works marked 'AVAILABLE NOW' on our website. Voucher only valid on pieces over £500. New or existing customers are eligible to enter competition. The giveaway is not in any way associated with any social media platform including Facebook, Instagram and Twitter. By entering, entrants confirm that they are over the age of 18 and release Instagram, Facebook and Twitter of any responsibility and agree to all terms of use. Background vector image sourced from vecteezy.com.