Visualiser - A brand new way of viewing our art work in your home today!
19 April 2019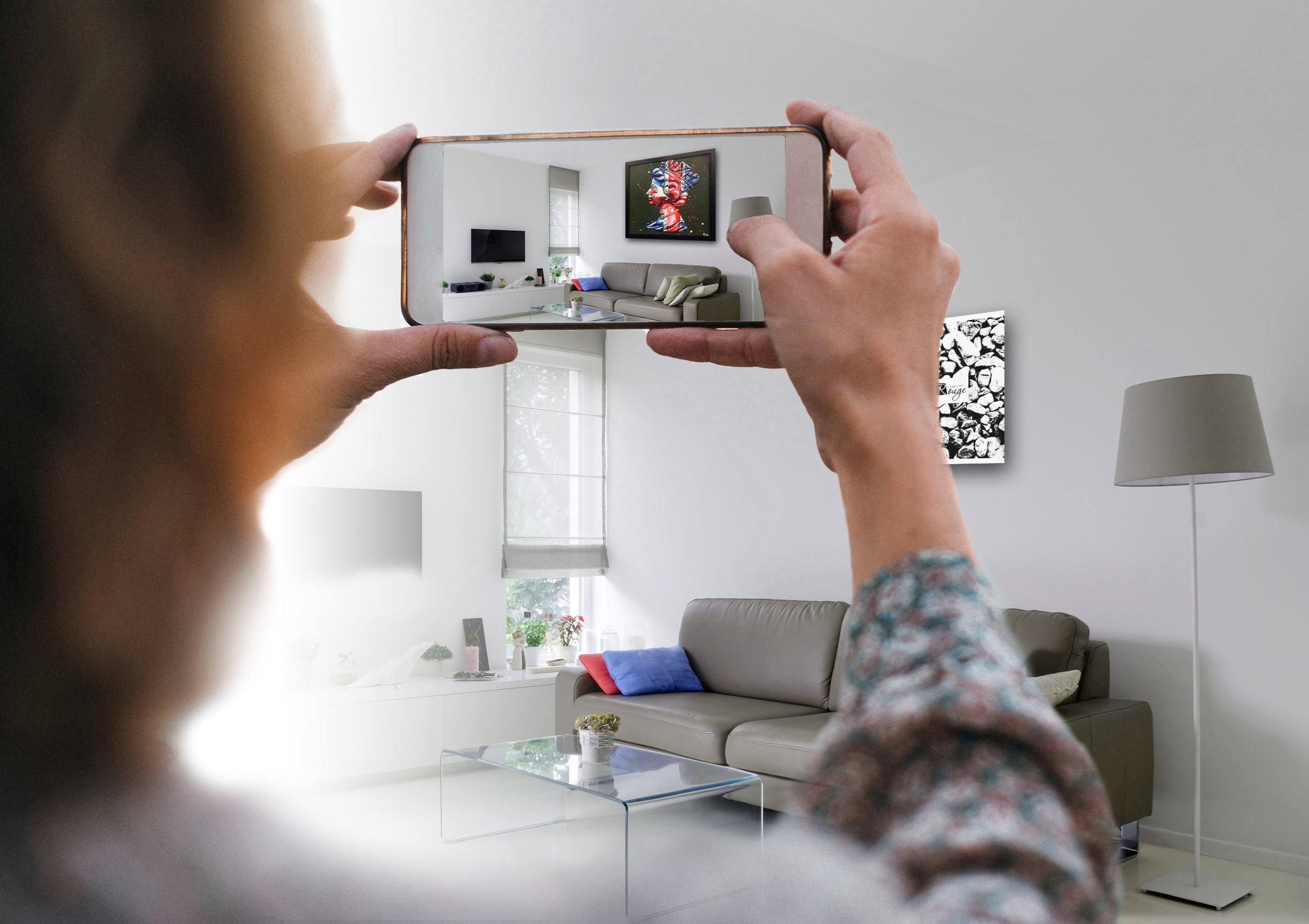 Gallery Rouge is once again at the forefront of embracing and utilizing 21st century technology to help our clients in finding the right art work for their home. As you are probably aware, Gallery Rouge already offers free, no obligation home approvals for our clients who want to be 100% sure that the piece they fell in love with in our Gallery will fit in their homes.
In some cases, when this isn't possible either due to distance or time constraints, Gallery Rouge has developed a fantastic new way to help our clients. Through the wizardry of Visualiser, you can view ANY of our art works from our website in your home through the use of either a smart phone or tablet and a very special printed QR code for your chosen space.
If you are unable to view the above video, please follow these instructions.
From a Mobile Device;
Go to www.galleryrouge.co.uk
Identify your preferred art work
Launch Visualiser on your device
Print off the Target
Place the Target where you would like the piece to be Visualised
Point your device at the Target and enjoy!
If browsing from your computer;
Follow steps 1-4 from above.
Once Visualiser is loaded on your mobile devicescan the QR code of the art work from your computer screen and point towards the target.
Should you not have access to a printer, simply email info@galleryrouge.co.uk and we will be more than happy to post you a copy.
The Target only needs to be printed once and can be used multiple times. You can then use it to view our entire portfolio.
If you encounter any challenges, just simply give us a call and we'd be delighted to assist!