Victoria Horkan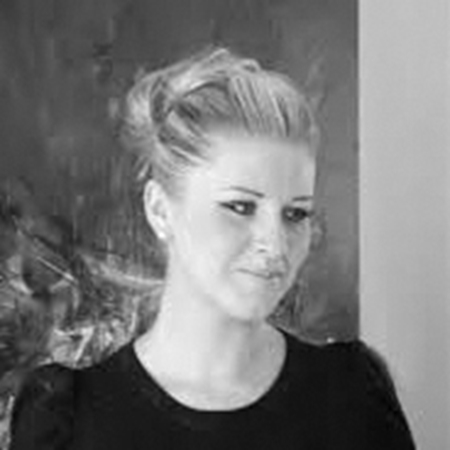 Victoria Horkan is a British artist who combines oil paint with various other materials to create rich, textured paintings that are almost sculptural. Victoria's canvases are expressive and vibrant, each a playground of colour and texture. We love the sense of liveliness and motion that the artist achieves - her surfaces seem almost to live and breathe.
In her latest collection her work addresses evolution and explores the idea of how butterflies and nature may transform and adapt to climate changes in the future. She cuts fragmented pieces of photography to distort the shape of the butterfly, however by presenting them together in a formation she's also supporting a notion of togetherness. By grouping the butterflies in circular motion, she breathes life and eternity by portraying a message of positivity within her pieces
Horkan attended Huddersfield University, where she specialised in textile design. Her work has been exhibited extensively in prestigious London galleries.