Todd White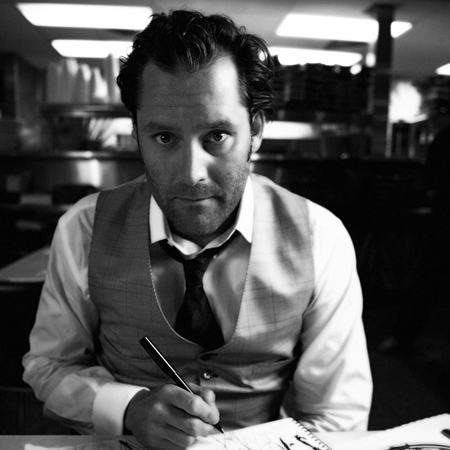 Born in 1969 in Texas, Todd White is an artist that has increased his profile beyond recognition with his distinctive style and iconic popularity across the world. After relocating to Hollywood, one of White's key spells came at Warner Bros. Studios.
Through character development, he began to forge his own artistic style and became part of the lead character design and animation team for the internationally renowned cartoon series SpongeBob SquarePants. During this period White experimented with both style and concept, eventually arriving at a process that now guides him through every piece. Until White can conceptually see the story in his head, he won't paint. He always names his pieces first, visualises faces and personalities and then develops each person's story. The stark, unblemished delivery of his subjects is very much intended - what isn't necessary to the story doesn't go onto the canvas.
Todd is quickly establishing himself as one of the greats on the international art scene. He is collected by a host of A-list Hollywood celebrities and his original works, in high demand, are being snapped-up by the richest and the coolest for incredible prices.
Described by the media as 'the Rat Pack meets Picasso', Todd's work is high impact and distinctive, inimitable, and instantly recognisable by collectors around the world.
Although he has had major international TV and media coverage and achieved celebrity status in his own right, what really matters to him are the expressions of joy on the faces of his collectors. He is a true phenomenon.