Terry O'Neill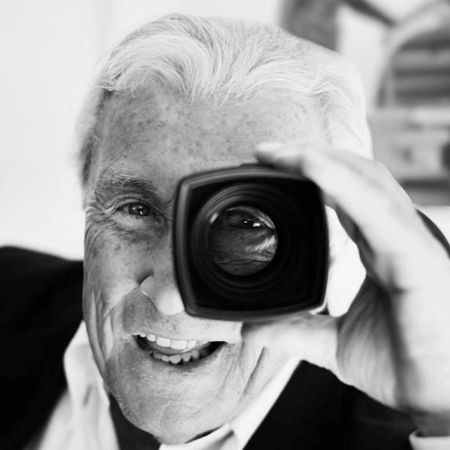 Terry O'Neill (born 30 July 1938) is an English photographer. He gained renown documenting the fashions, styles, and celebrities of the 1960s. O'Neill's photographs display his knack for capturing his subjects candidly or in unconventional settings. His work has also been featured in numerous exhibitions. He was awarded The Royal Photographic Society's Centenary medal 'in recognition of a sustained, significant contribution to the art of photography' in 2011
Terry began his career working in a photographic unit for an airline at London's Heathrow Airport. During this time, he photographed a sleeping figure in a waiting area who, by happenstance, was revealed to be Britain's Home Secretary. O'Neill thereafter found further employment on Fleet Street with The Daily Sketch in 1959. His first professional job was photographing Laurence Olivier.
His reputation grew during the 1960s. In addition to photographing the decade's show-business elite such as Judy Garland, the Beatles and the Rolling Stones, he also photographed members of the British Royal Family and prominent politicians, showing a more natural and human side to these subjects than had usually been portrayed before.
Terry has previously exhibited his work with Gallery Rouge in 2009 and again in 2011 to resounding success.