Rob Bishop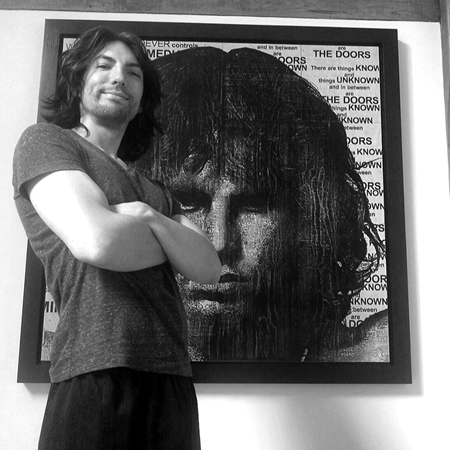 We are proud to represent a local artist with so much talent and are excitedly watching as Rob Bishop becomes increasingly well-known.
Rob Bishop is a Hertfordshire based artist who studied graphic design and model making at University. For the past few years he has worked as a cabinet maker and by combining all his skills he has developed a unique style of artwork that has caught public attention.
His new Iconograph range has sold so well that he is destined to be launched nationwide over the next year.

Rob uses a mixed media approach to his originals which combines etching on to maple wood with some degree of digital manipulation. He applies many layers of lacquer and stain and produces either a large one-off original or a series of 10 or 45 whereby each image is hand finished and coloured to ensure uniqueness in every piece. Each image is then signed and thumb printed.