Rachel Tighe Answers The Questions Her Collectors Want To Ask
05 April 2016
Wednesday 6th April 2016 || Rachel Tighe Interview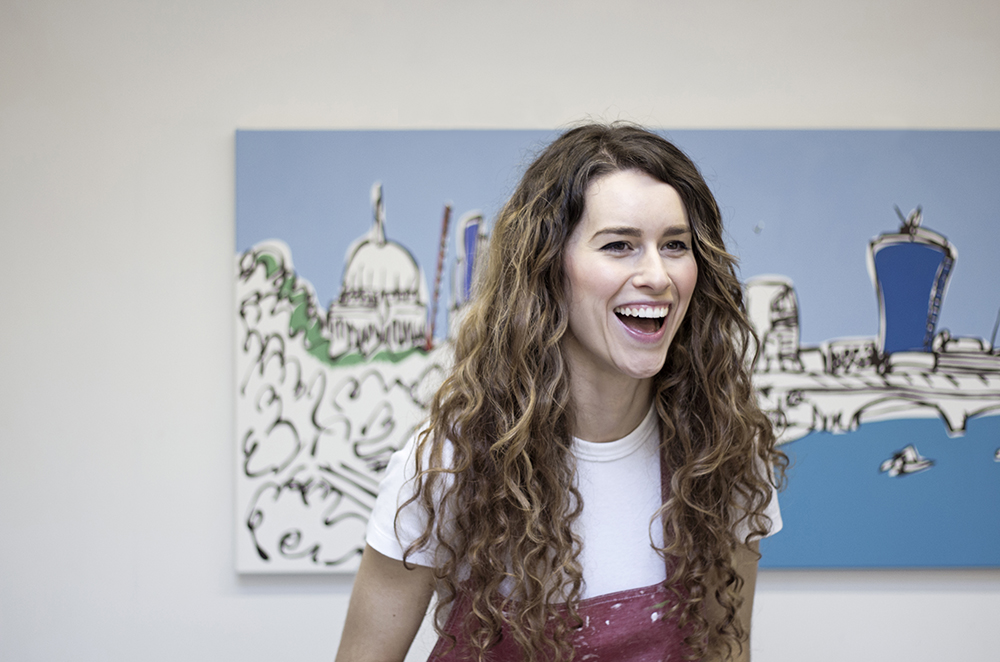 We're very excited to be hosting 'Spring Forward' on April 16th – Rachel's first solo show with Gallery Rouge.
Here in the gallery we're passionate about the artists we work with and the art that we present to our clients, and since we started working with Rachel back in 2013 she has impressed us by doing it all! Rachel stretches, primes and paints all her own canvases, busily paints her vibrant works in the studio, then delivers them down to us personally. She'd struggle to be any more of an independent 'Independent artist' – and as an independent business, we love that!
But what's it like to be totally in control of your own practice? Gallery Consultant Danielle digs a little deeper into the world of full time artist Rachel Tighe…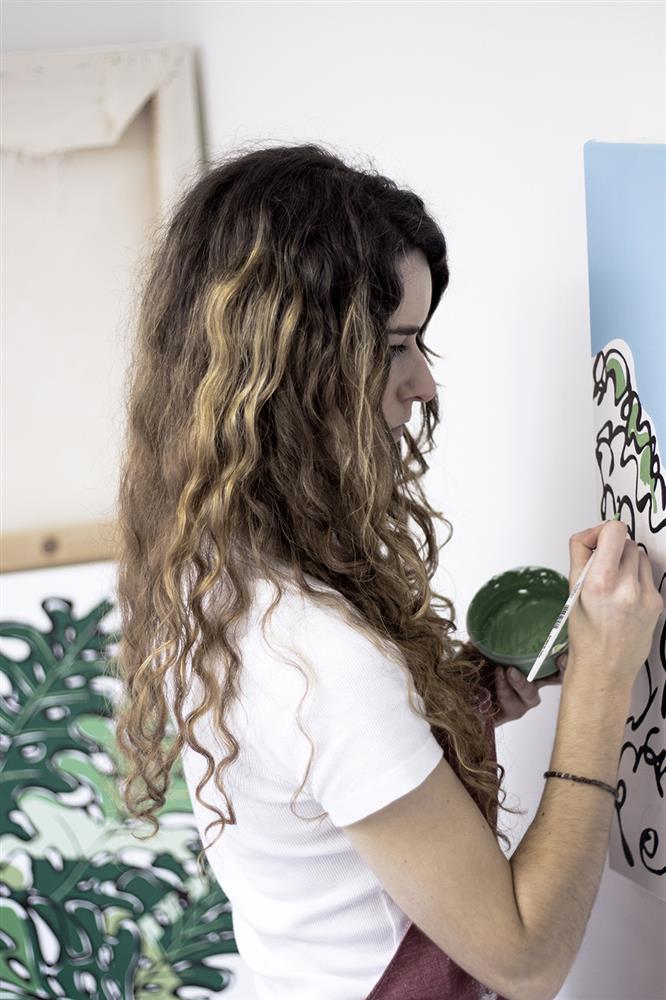 D: We're very excited to be hosting 'Spring Forward', your first ever solo exhibition with us! How are the preparations going for you?
R: Preparations have been going great thanks. It's a great feeling to be asked to create a new body of work for a solo exhibition, so I've been able to get my teeth into it and have fun creating a new collection.
D: Your work can lead you to travel to different cities – do you have a favourite city that you paint and why?
R: Ah that's a difficult one! I think cities all have their individual appeal but from purely an artistic perspective I think that London just has so much to offer in composition. There are so many different shaped buildings and a blend of old and new structures to take inspiration from, even the cranes appeal to me with their bright reds and blues!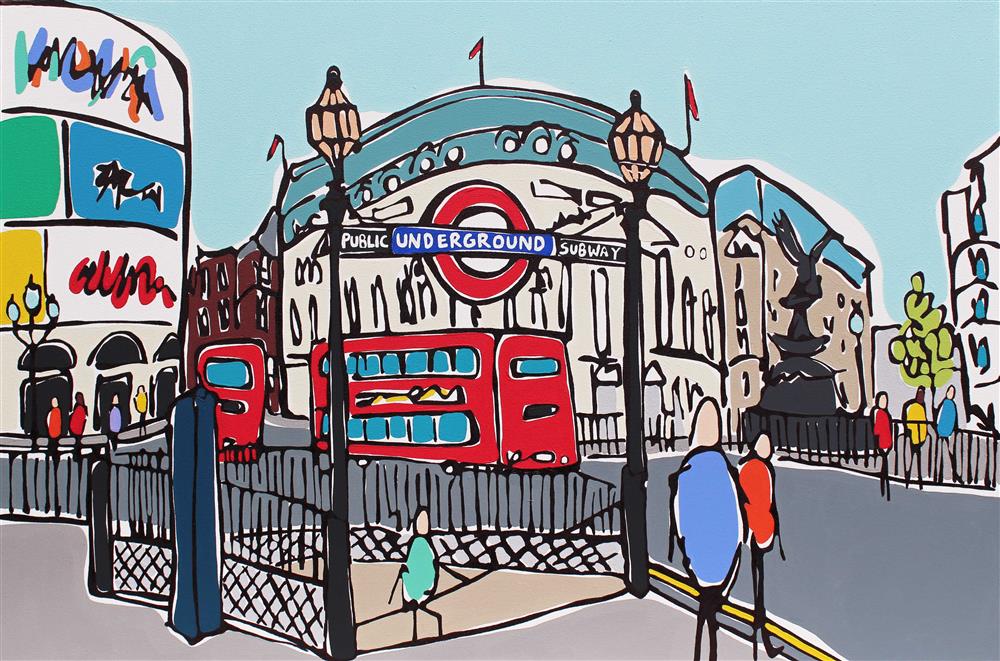 'Trip to Piccadilly' by Rachel Tighe
D: Whilst the core elements of your style continue to be present, we've seen a real change of direction in terms of subject in your recent abstract floral paintings, can you tell us a bit more about them and how they came about?
R: I think my change in direction for trying a new subject matter came off the back of talking about what I do as an artist for a new profile description. When I read it back I realised it wasn't the subject matter that was actually the main focus when creating, it was more about the strokes and marks I make and the composition of a painting. Also my use of colour has always been so important to a painting to the point where brown buildings would become orange and other elements would be over exaggerated. I do feel that I'm slightly changing course and having some time to explore new avenues within my style. I hope that people like what I'm creating as I'm having so much fun with a new found topic. It was realising that at the forefront of what I do as an artist is colour and composition, so applying this thought to a new subject matter has felt so natural.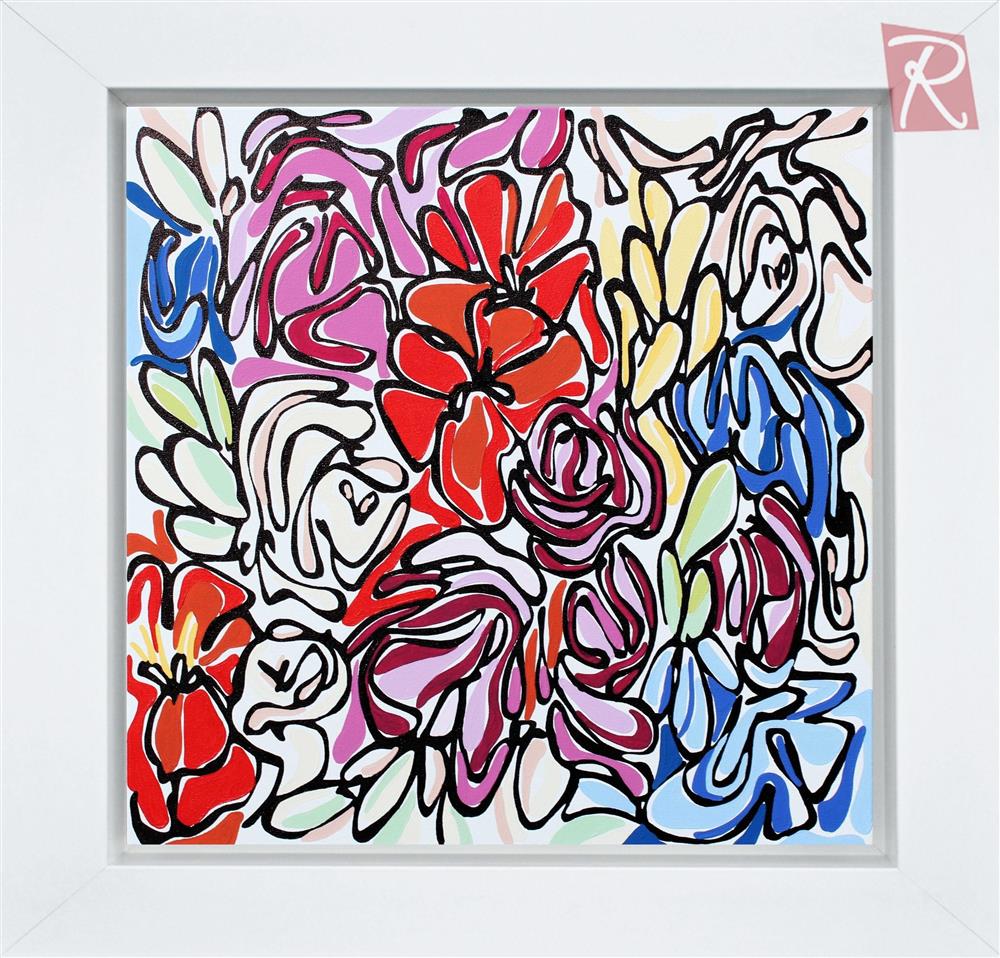 'Freesias III' by Rachel Tighe
D: What is your creative process and a typical day as an artist like for you, like today for example?
R: I actually find that my evenings are when I have ideas for a painting, from collecting sketches and images during the day, whether it's been from visiting a city, photographing flowers at the market or looking back through collected photographs from my travels. I will then go through the imagery and work out which compositions appeal to me, and then how I can bring out the colours. It's then a case of drawing mock-up sketches to use and refer to when I'm putting the marks onto canvas.
D: Where is your studio located?
R: My studio is located about 20 minutes outside of Birmingham at the back of a printers. I'm afraid to say after 8 years of working in the space I now have to move out as planning permission means it will be knocked down! I guess I have to look at this as a positive and a new start for the next chapter in my career, and maybe a fresh new environment will spark new direction and focus.
D: Do you have an agenda/structure at the start of your day? And do you stick to it J?
R: I have an agenda for each week that I will write-up on my blackboard, so as for each day it's referring to the blackboard to see if I'm on track, or whether I need to push it for deadlines. I think I need to start taking some time out of the studio to pursue and develop more of the marketing side of being an artist. It can't always be just about painting, although I would like it to be!
D: What fuels your time in the studio? Tea? Coffee? Music?
R: I'm a big tea drinker so that fuels me through the day. I like to have Radio 2 on in the morning to know what's going on in the world and a bit of PopMaster too. As for the rest of the day I actually like to have box sets of series and documentaries on as I think having general noise on motivates me more and also it feels like company when you're alone in a studio.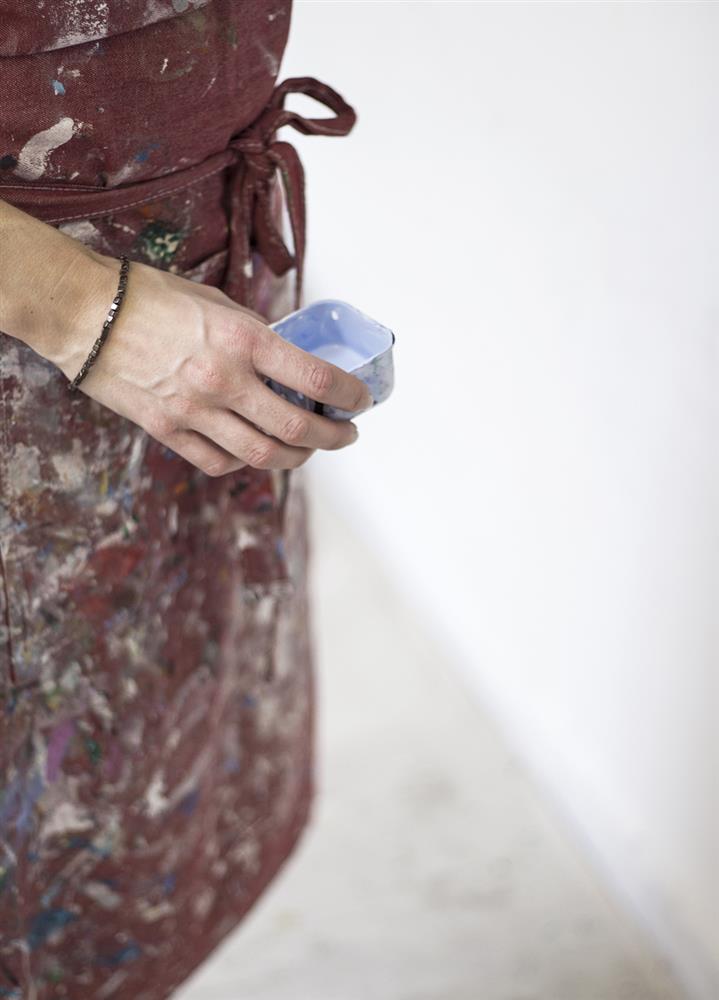 D: Are there any contemporary or historical artists you're taking inspiration from at the moment?
R: I'd have to say my favourite artist at the moment is an artist called Heather Day. She has such a unique approach to composition and is influenced by her natural surroundings. Her colour palette is very distinctive and bold, and I just get so much joy from looking through her paintings and murals. I always think it's best to take inspiration from artists whose subject and style are so different from your own.
D: What would you say is your favourite thing about being an artist?
R: My favourite thing about being an artist is having the creative freedom to create whatever I want. It's having the flexibility to act on impulse and create when I want to as it's not a switch you can flick on each day. I love painting so to be able to do it as a career and for people to love and invest in what you do is very satisfying.
D: And your least favourite?
R: The least favourite part of being an artist is the self-doubt when times can be up and down like a rollercoaster. It's learning to balance the busy times with the quieter times and also to not over think yourself. It's knowing when to stop working on a painting because in your head it's never quite finished, but then you can take it too far and ruin it … there's a fine line!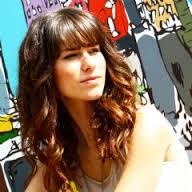 Rachel's 'Spring Forward' exhibition will begin on April 16th at Gallery Rouge St Albans, with Rachel in attendance from 2-5pm. For more information or to confirm your attendance please get in touch with the gallery on 01727 860401 or at stalbans@galleryrouge.co.uk. See Rachel's current collection by clicking on the link (please note exhibition works will not be uploaded until after the 16th April 2016). http://www.galleryrouge.co.uk/Rachel-Tighe-biography