Peter Wileman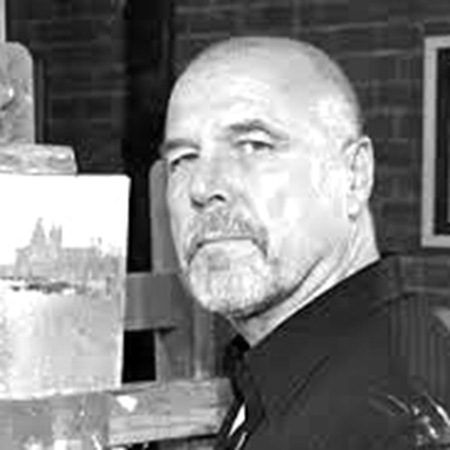 Peter was born in 1946 in Middlesex. He is the former President and a Fellow of the Royal Institute of Oil Painters, a Member of the Royal Society of Marine Artists, the East Anglian Group of Marine Artists and a Fellow of the Royal Society of Arts. He has worked in the field of art and design for over forty years. Peters' style is bold and vigorous, both in the use of colour and handling of paint, as he explores the effect of light on his subject. Seeking atmosphere through light and colour, he works in varying degrees of abstraction.
Peter has won many awards for his paintings including:
The Frank Herring Award in 2000
The Cornelissen & Son Award in 2003
The Clerc Fowle gold medal in 2006
The DAS Prize in 2007
The Charles Pears Award and The Stanley Grimm Prize in 2010
The Dartington Crystal Chalice in 2012.
Peter says of his paintings 'My painting is all about light. Like a moth is drawn to a flame, a painter is drawn to the light, and although I have tried to express myself with painting in many different forms, mediums and styles over the years, my path has lead me inexorably, like so many others before me, to try and capture that elusive quality of light, that only a shimmering sunset, dawn of a new day, dazzling sparkle of reflection off both sea and river presents to one who is prepared to look and see'.