Paul Oz Attendance | Saturday May 18th
17 April 2019

With unrivalled access to the drivers paddocks, Paul Oz has literally carved a niche within the world of Formula 1. His rich, thick application of oil and acrylics create a magnificant textural delight to be marvelled at.
I had the pleasure of really getting to know Paul last year, when Gallery Rouge unveilled his latest creations of works representing animals at PoggenPohls St Albans showroom. Present were 'Glenn the Stag', 'Jack the Pheasant' and 'John the Swan'. Given the freshness of these works (they still had some way to go before being fully dry) we were naturally cautious of anyone getting too close to them!
A little about the man himself...
A casual and unassuming character, Paul isn't one to stand around on aires and graces. Striking up a dailogue with Paul is easy, and before we know it we're discussing topics from music to far flung destinations. He's no intellectual sloach with a degree in Aerospace Engineering, and explains that he's always followed his heart in matters of life. Such pragmatism has led him to great success in all his endeavours, and it's no surprise that this same ethos became the leading light in his art.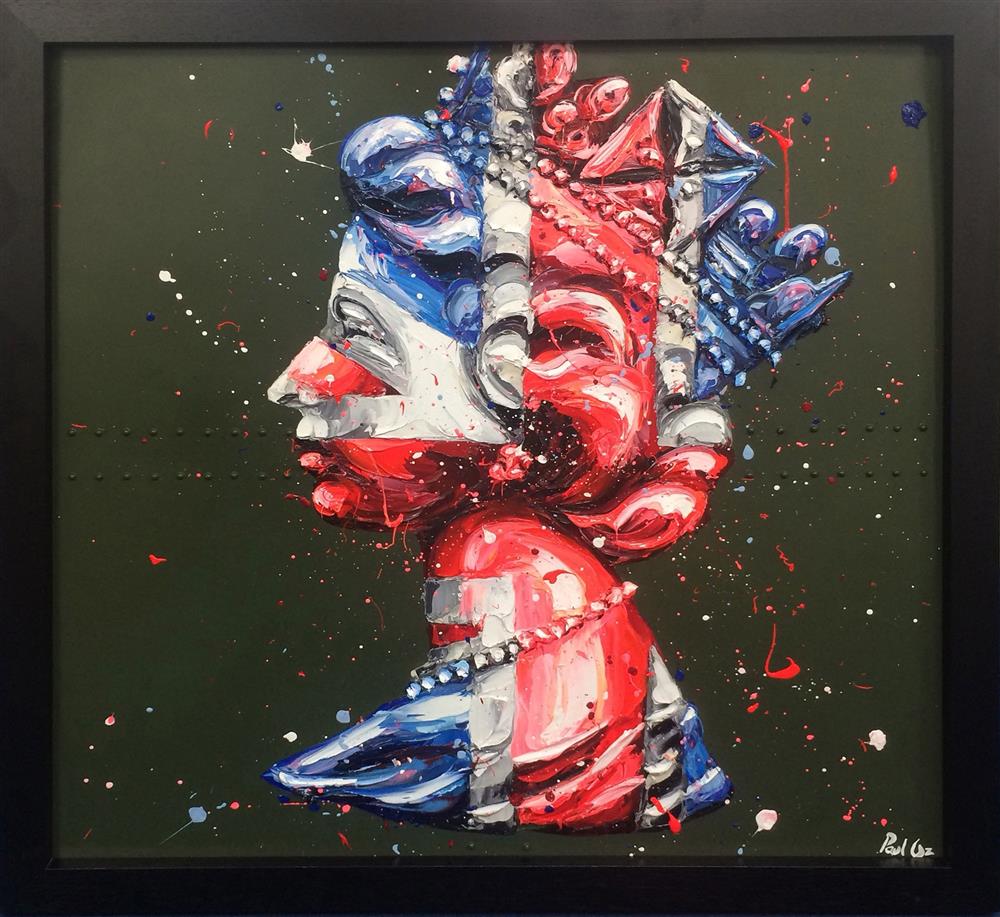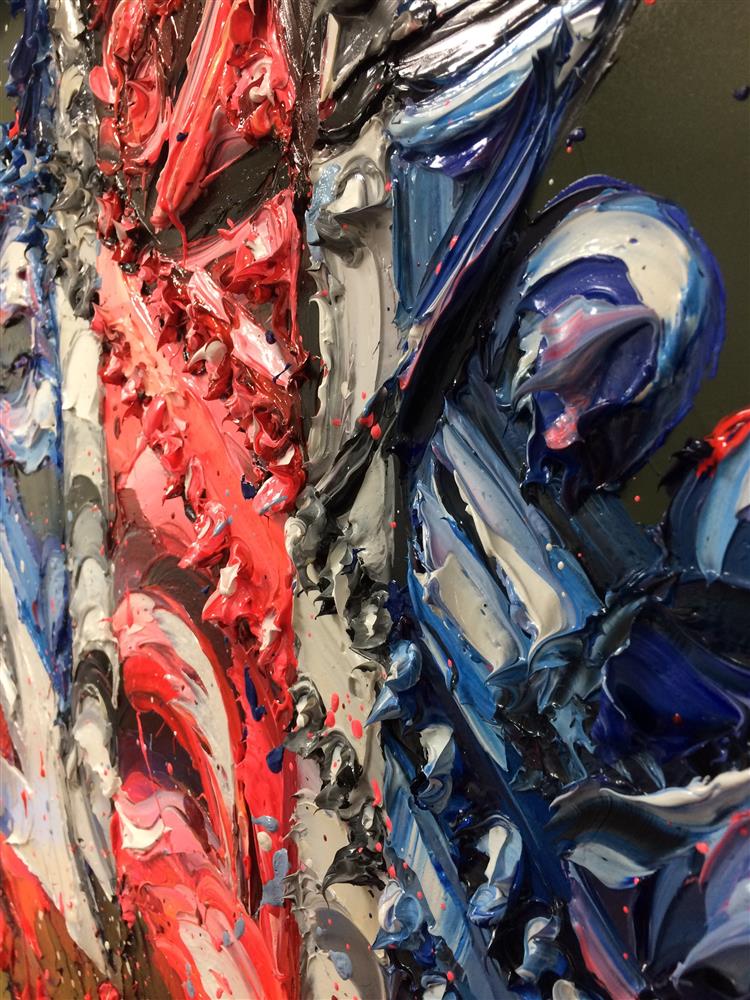 In trying to articulate the lushness of Paul's work, an appropriate descriptive would be to draw parallels with sculpture. the artwork simply comes at you with a force that blows you away. The movement and energy is palpable, and so is the size. Not shying away from working on large boards, his portrait imagery is quite literally in your face, and demands to be examined and gawped at.
So what has Paul got in store for us on May 18th?
Recently Paul has been working on a strong collection of Formula 1 based pieces. In February he unveilled his superb sculpture, in homage to the late great Ayrton Senna and which was commissioned to celebrate the 25th anniversary of his sad passing. This monumental piece of 160kg of solid bronze was a labour of love, and aptly demonstrates the incredible talent of this self taught artist.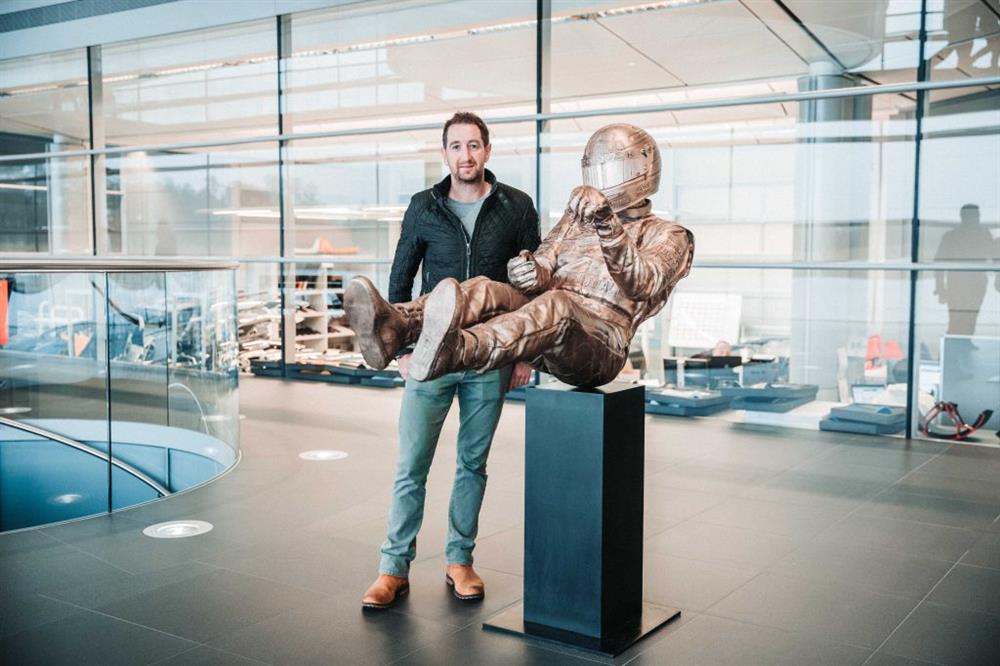 Paul will be unveilling a unique one-off work of wall sculpture that any die-hard Ferrari fans will simply want to see and own. He's not giving anything away, and wants to keep the element of surprise on this! Suffice to say it, and the entire event, will carry a heavy patronage to his Formula 1 credentials.
The big kid that I am, I for one can't wait for the day - I'm super excited to share this day with you all.
Kuldip Chohan - Owner - Gallery Rouge