Pablo Picasso Head of School | May 6th to 15th
28 March 2017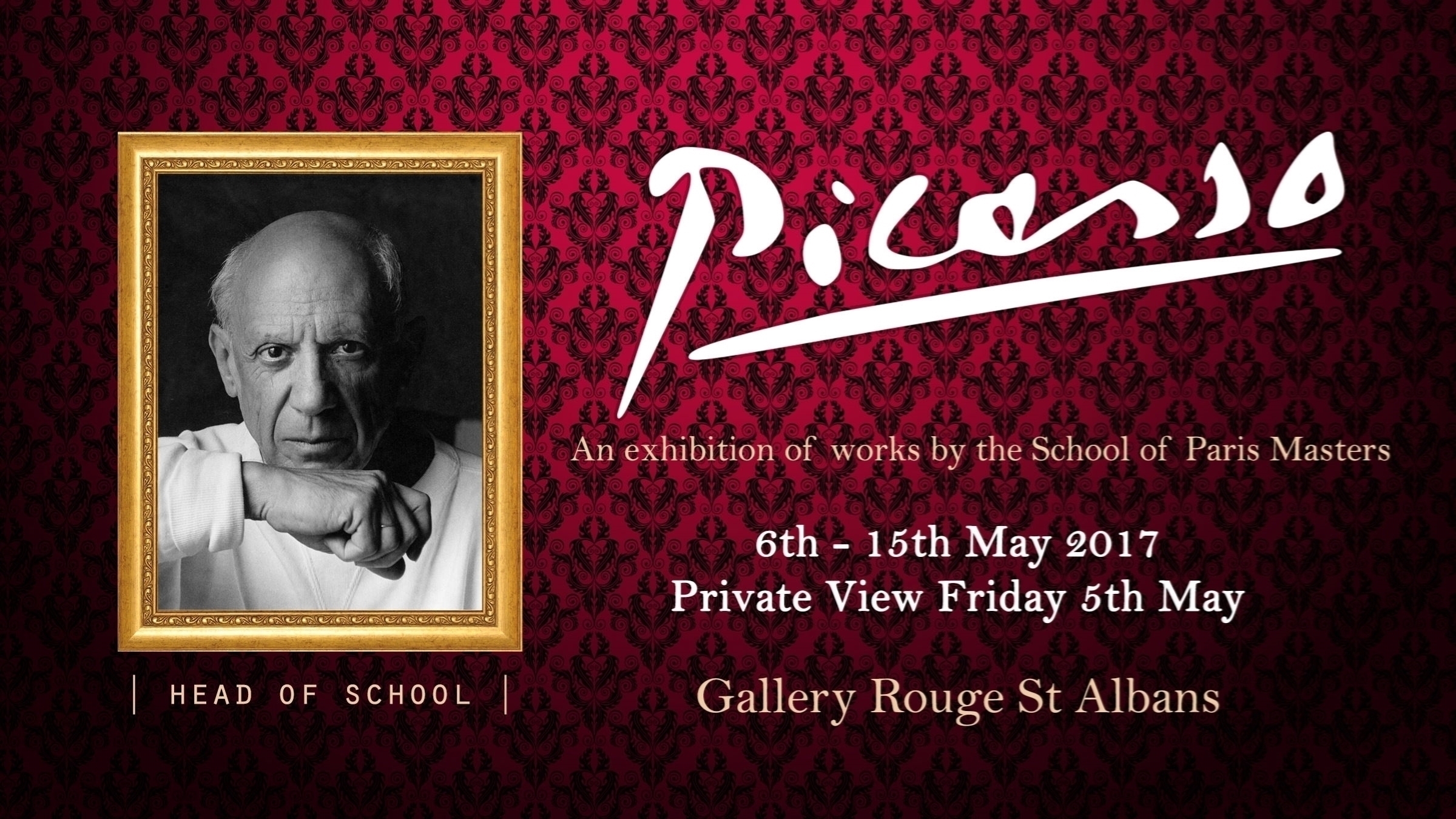 Have you ever pictured a Picasso or dreamed of owning a Dali in your home? Let Gallery Rouge help you make your dream a reality. Buying a masterpiece has never been made easier, and with prices from just £1,000 we are sure there is something for everyone.
From the 6th to the 15th of May 2017, Gallery Rouge St Albans will be host to one of the largest collections of art work available to the public containing works of Masters such as Picasso, Dali, Braque, Miro and many others.
Working in partnership with an experienced and respected world dealer in fine art, there is no better opportunity to not only acquire but also view these masterpieces for yourself in the relaxed and friendly welcoming atmosphere of Gallery Rouge St Albans.
Gallery Rouge will also be hosting a very special private viewing of the entire collection on the evening of the 5th of May with a champagne reception.
For further information, please contact our St Albans gallery on 01727 860401 or if you would like to RSVP to attend our event, please email stalbans@galleryrouge.co.uk