Mark Spain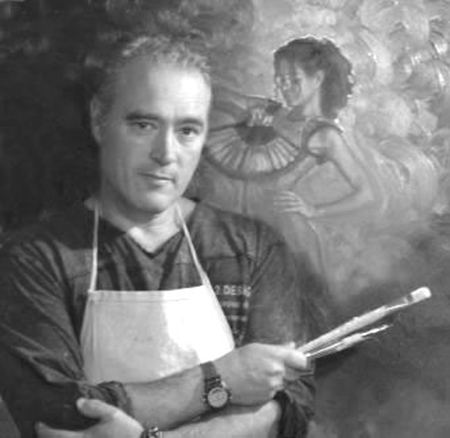 Mark Spain trained in graphic techniques in the Medway School of Art before the creation of an engraving in the study of Kent's original production of etchings. In October 1987, Mark was in charge of producing limited edition prints of Kew Gardens, and since then has carried out many other commissions, with customers ranging from National Westminster Bank and The Dorchester Hotel.

A vigorous and creative artist, Mark is constantly experimenting with different subjects and techniques, which are then applied to a wide variety of images. Speaking of his work the artist comments, "Having experimented with many forms of the images in recent years, the figurative work has been the most challenging and satisfying. My main goals are always to create a certain amount of movement on the image, with special emphasis on the establishment of a mood and atmosphere. I believe that the pictures must have a life of their own to allow a continued interest."
Mark Spain has exhibited in numerous exhibitions and one man shows including the prestigious Hampton Court and Chelsea Flower Show, The 20th Century British Exhibition of contemporary art and the Barbacana print fair.