Marc Esteve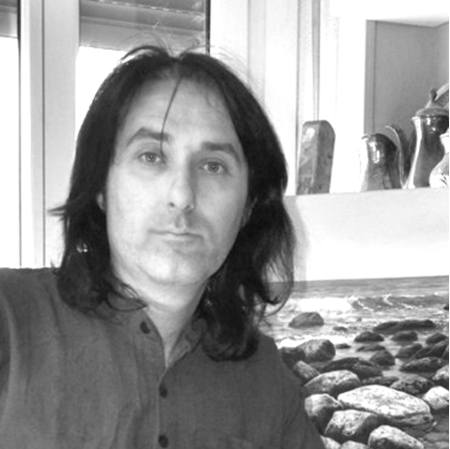 Marc Esteve was born in Alcoy, Spain in 1971. He began his art studies in Escuela de Artes y Oficios in the city of his birth. In 1994 he moved to the coastal town of Altea where he continued his art studies at the University of Altea. This was an important moment in his artistic career, as he fell in love with the Mediterranean and its beautiful light. At the age of 30 he moved back to Alcoy where he currently resides.

Marc is considered one of the greatest hyper-realist artists of this century. He creates real moments on his canvases with his graceful technique; folded fabrics, inanimate objects, stone beaches, and the ever present Mediterranean sea and its ever-changing light. Esteve fully understands how to grasp the feel of brightness and shadows in his artworks.
Gallery Rouge began working with Marc in 2014, where his paintings and undeniable talent has been met with great admiration from our collectors.

Marc Esteve has participated in many individual and collective exhibitions and his paintings are represented around the world, in public organizations and private collections.