Manolo Higueras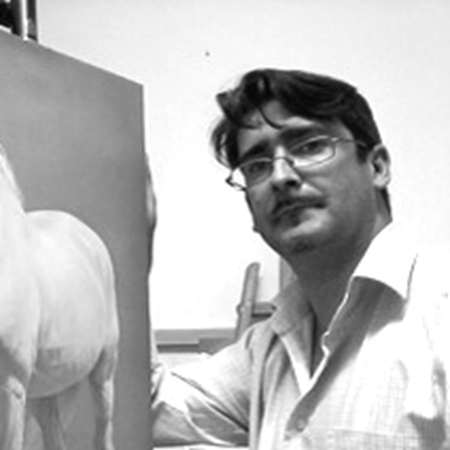 Manolo Higueras was born in Malaga in 1973. He studied at the Art School in his hometown, where his extraordinary skill was soon noted.
His hyperrealist art is spontaneous, detailed and unquestionable. The artist did not learn his techniques through specialized education, but only through the inspiration, sensitivity, delicacy and good taste of his protective Muse. His subjects are painted with an almost photo realistic view, using strong compositions. His art work appears to have life and takes us to a magical realism.

At age 21, in 1994, Manolo's skills reached a fresh maturity. It was then that he made his first public appearances, with multiple exposures in different Spanish cities.

From that moment, he received numerous commissions and projects which came to be greatly admired by all who considered his paintings. Higueras's work has won many awards at both a national and international level, and can be found in corporate and private collections worldwide.
Gallery Rouge are delighted to have been representing the fantastically skilful original works of Higueras since September 2017. Please do enquire about commissions.