Lousie Schofield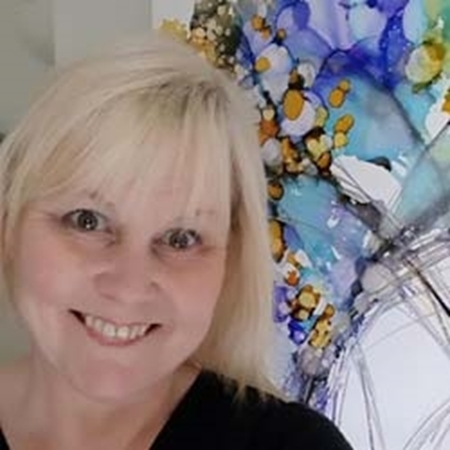 Louise's art career began in 1991. After leaving Art College at the age of 20, she had a small craft stall in her local shopping centre where she sold artwork. Her desire is to create artwork that you can relate to and which makes you smile, enabling you to feel a positive connection between art and nature.
Born and raised in Barnsley, South Yorkshire, Louise was lucky enough to have a childhood filled with many adventures into the countryside and coastal areas where her parents introduced her to the amazing world of nature. She spent many hours walking through woodlands watching the wildlife or playing in the streams and rivers, or long sunny days at the coast exploring the rock pool and caves.
Her latest work is created from alcoholic ink and sulphate, which when combined creates an explosion of shapes and colours that are inspired by the landscapes that surround her.