Kathryn Callaghan - Poured Paintings
01 October 2017
Kathryn Callaghan – Poured Artwork
It's been almost two years since we began representing the original work of Northern Irish artist Kathryn Callaghan. In that time, we're delighted to have introduced her unique style to our collectors, many of whom have jumped at the chance of owning one of her interestingly textured paintings, that you just can't help but get close to. We also loved collaborating with Kathryn to put together a fantastic debut solo exhibition of her work, showcasing her original pieces across the entire gallery for the first time. We're now in the privileged position of being her primary representatives, getting to know Kathryn as she creates beautiful, bespoke collections for us and our clients. Her presence in the gallery has quickly become known, and she is now one of our top selling artists here at Gallery Rouge.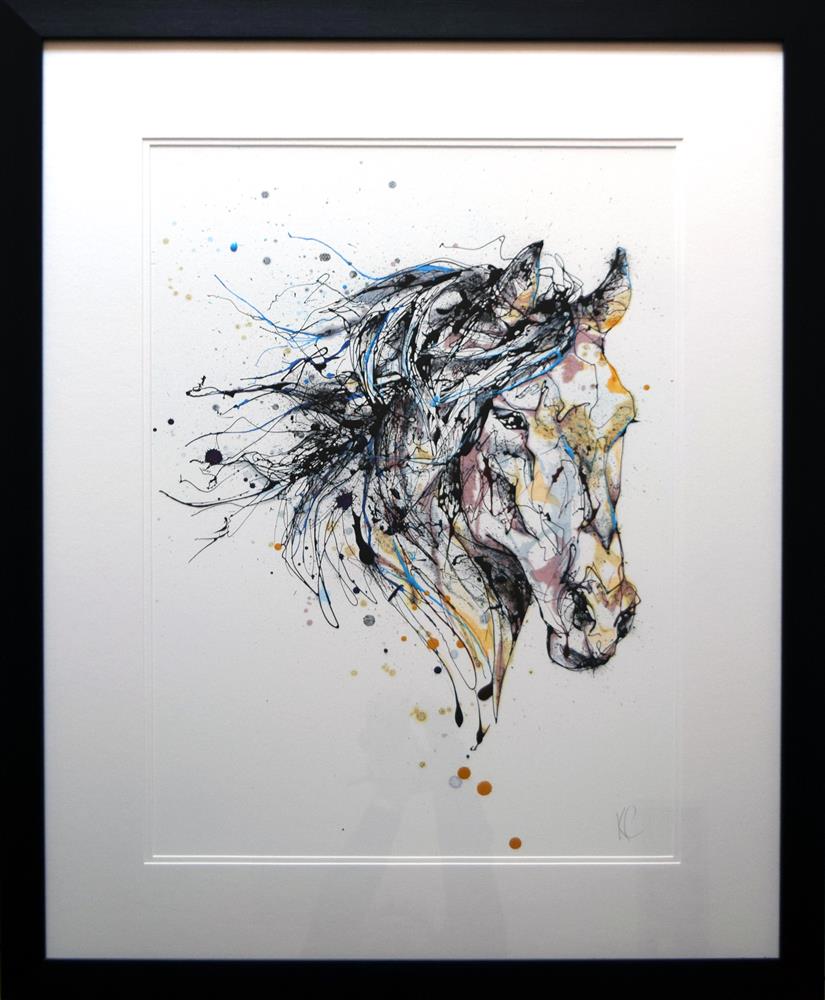 Drawing in mid air
Kathryn's unique creative process sees her dripping, pouring and splashing her medium from height onto blank board, rather than painting directly onto her matrix (paper or board) with a paintbrush. She calls this 'drawing in mid-air', where the final image is determined by Kathryn's movements directly above it, and the way in which the gel-like paint she uses lands onto the canvas or board. Through the lack of constraint that a pre-drawn sketch might bring, Kathryn's spontaneous painting process results in the perfect balance of control, and the lack of it. Her free, loose mark making which shapes her subjects, allows them to depict three core elements – energy, movement and emotion, which are a charming reflection of how they are created.
Kathryn's artworks are built up across as many as fifteen separate layers, with an overnight rest in between each. Varying consistencies of her ink-gel medium can be seen across the different layers; ranging from watery, translucent drips, to thicker, glossy lines which often outline the principal shape of the animal. They are then beautifully finished with gold and silver leaf, adding an elegant final touch from the artist.

The Exhibition
After six months of showcasing Kathryn's artwork, in June 2016 our St Albans gallery played host to Kathryn's Gallery Rouge debut solo exhibition - and the show was a sell out! Kathryn created a body of more than thirty new paintings to present to the gallery's audience, many of whom were already familiar with her work through the initial two collections.

From Roosters to Koi fish, to Kathryn's instantly recognisable birds in flight, the exhibition had it all! With everybody wanting a slice of the pie in the few days leading up to the main event, us gallery consultants were feeling nervous at the thought of very few pieces actually still being available to purchase on event day, albeit a great problem to have of course!
Check out our exclusive video from the exhibition, which features Kathryn talking about her process and her relationship with the gallery;
Commissions
One of the fantastic parts of being an independent gallery and working so closely with artists such as Kathryn, is that we can comfortably commission specific pieces for our clients. We've enjoyed creating dialogues between Kathryn and our clients, and the results have been just lovely, with some very special characters taking centre stage!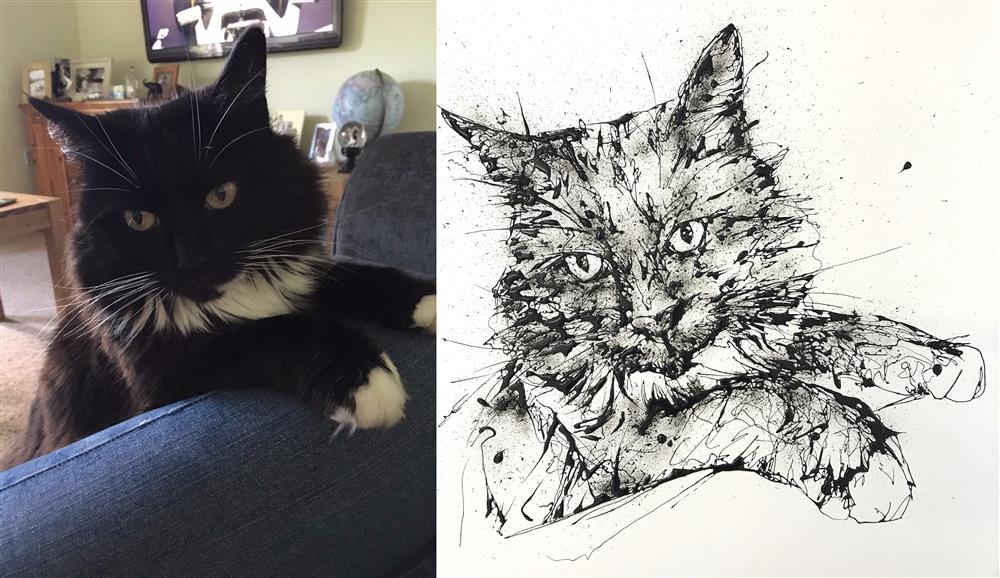 'Georgie'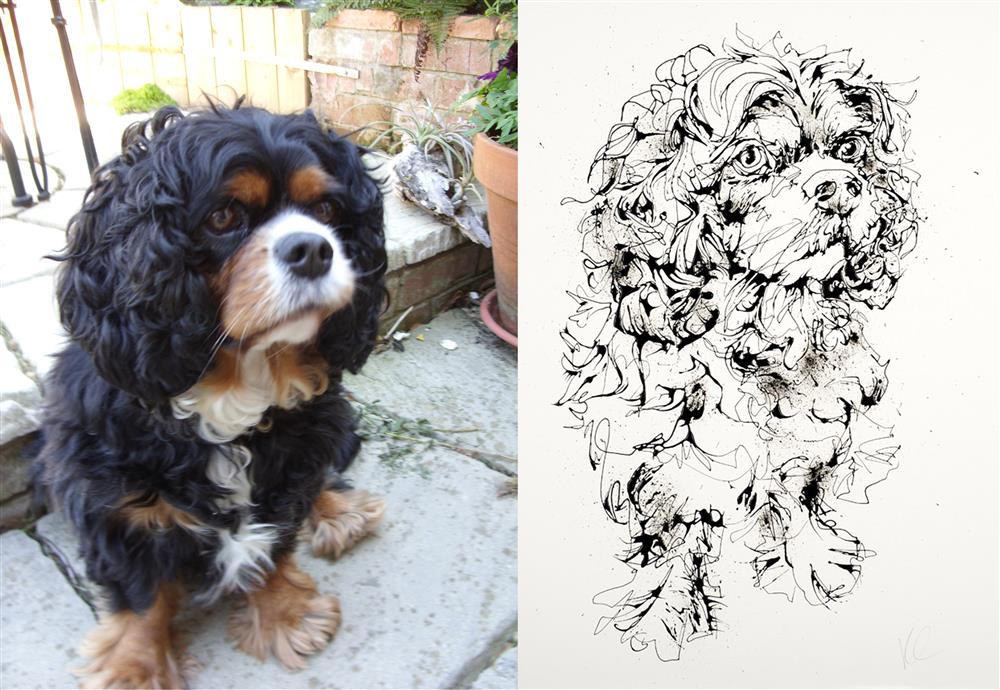 'Lottie'
The next collection
We currently have a fantastic selection of Kathryn Callaghan originals available to buy (which you can view here), and we're very much looking forward to her next collection of paintings. This time we'll be kidnapping them almost straight back out of the gallery, to display at the Manchester Buy Art Fair this October. As Kathryn is only represented by a select few galleries, we can't wait to share her uniqueness with a brand-new audience there.
If you're interested in seeing the Autumn collection when it arrives, or would like to discuss a commission, please do let us know. Or even if you'd simply like to be kept updated with new collections and events with Kathryn, register your interest by emailing us here – info@galleryrouge.co.uk