Kal Gajoum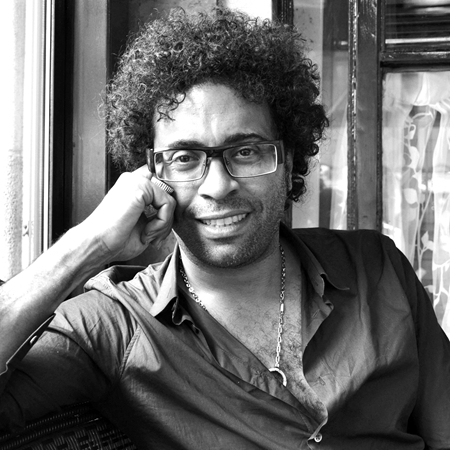 The Official Artist of the 2010 Winter Olympics
Kal Gajoum was born in Tripoli, Libya in 1968. His interest in art was sparked at a very early age when he was introduced to oil painting and palette techniques by friends of the family who were artists in attendance at the Leonardo D'Vinci school of art in Rome. He held his first exhibition in Tripoli in 1983.

Between 1986 and 1988 he moved to Paris to learn watercolour techniques and the Parisian style of painting from a private artist.

In 1993 Kal moved to Malta as a professional artist where he spent seven years working for the Royal Fine Art Gallery. During this period Kal was also responsible for restoring local antique paintings. It was during his time in Malta that Kal developed what is now his unmistakable style of working with the palette knife.
Kal moved to the UK in 1999, first to the Lake District and then basing himself in Carlisle. Capturing the daily movement and dining experiences of locals, his work leveraged the moody skies and light that prevailed, and he enjoyed sell out shows across the UK.
In 2003 Kal immigrated to Canada where he now resides in British Columbia, Quebec and France. He now concentrates on cityscapes and still life's using his palette knife techniques in oil on canvas. His work is highly sought after and collected across Canada and the USA.
Gallery Rouge are proud to offer our clients the opportunity to acquire and invest in a painting by Kal Gajoum. We have hosted three solo exhibitions for the artist – in 2010, 2012 and 2016, where we have seen a dramatic increase in both demand and collectability of his paintings over the years.