John Bracey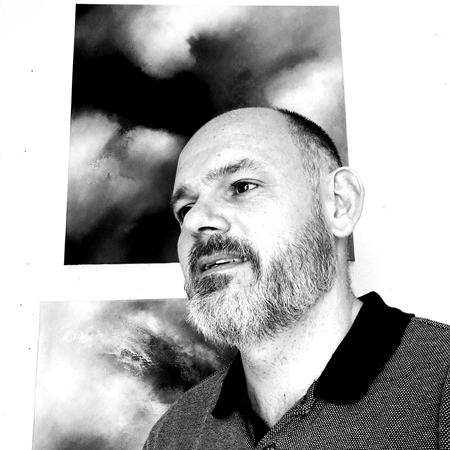 John Bracey paints bold, nebula abstract artwork. Each piece is a timeless scene, immersing the viewer in a moment of passive reflection. Dreamy and vibrant they come from an imagination without bounds, one in which literal references are notably absent. The emphasis is upon the emotive connection created through shape and light. Consequently, Bracey attributes his school of work to sit within the Lyrical Abstraction genre.

Leveraging richness in texture, works are multilayered in their construct and embody both opaque and transparent levels. There is a pronounced interest with surface tension - 'I like a painted surface to encapsulate dimension and depth, and to reflect that it's been worked on.' Scale and composition are likewise very important. Features and areas within the paintings vary in mass, and interpretation is a personal journey - 'It's for the viewer to decide on the nature and size of things. Everyone will see something different and form their own personal connection'.

After attending Art college, and as a young man eager to explore the world, Bracey joined the Army within the royal artillery. Having satiated his lust for travel, he returned to undertake a career within Information Technology and website design. This reignited his creative flair, and after years of success within IT, Bracey took the brave decision to exchange his keyboard and mouse for paintbrush and palate knife. The yearning for discovery has clearly not left him, and Gallery Rouge are excited to join Bracey in fully exploring his artistic talent.