Introducing British Painter Paul Oz to Gallery Rouge
15 January 2018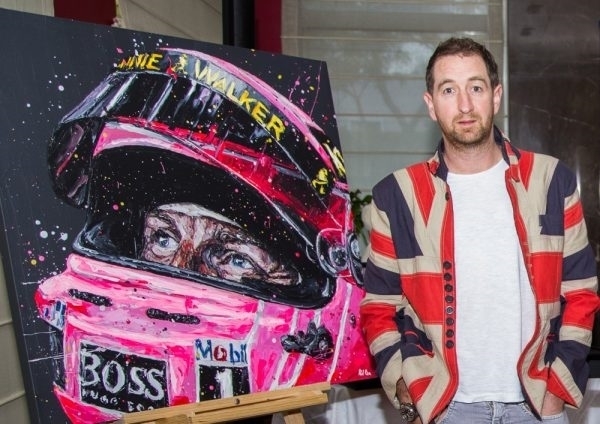 HOW IT BEGAN

Looking at the evident passion in his original paintings, it's difficult to believe that Paul Oz hasnt always practiced his art. After taking an academic route; studying Aerospace Engineering at University, and then a career in software brand development, Paul began painting at weekends for a break from the norm. The experimentation has now resulted in an explosion of paint, popularity and press(!), with Paul focusing on painting full time since 2010.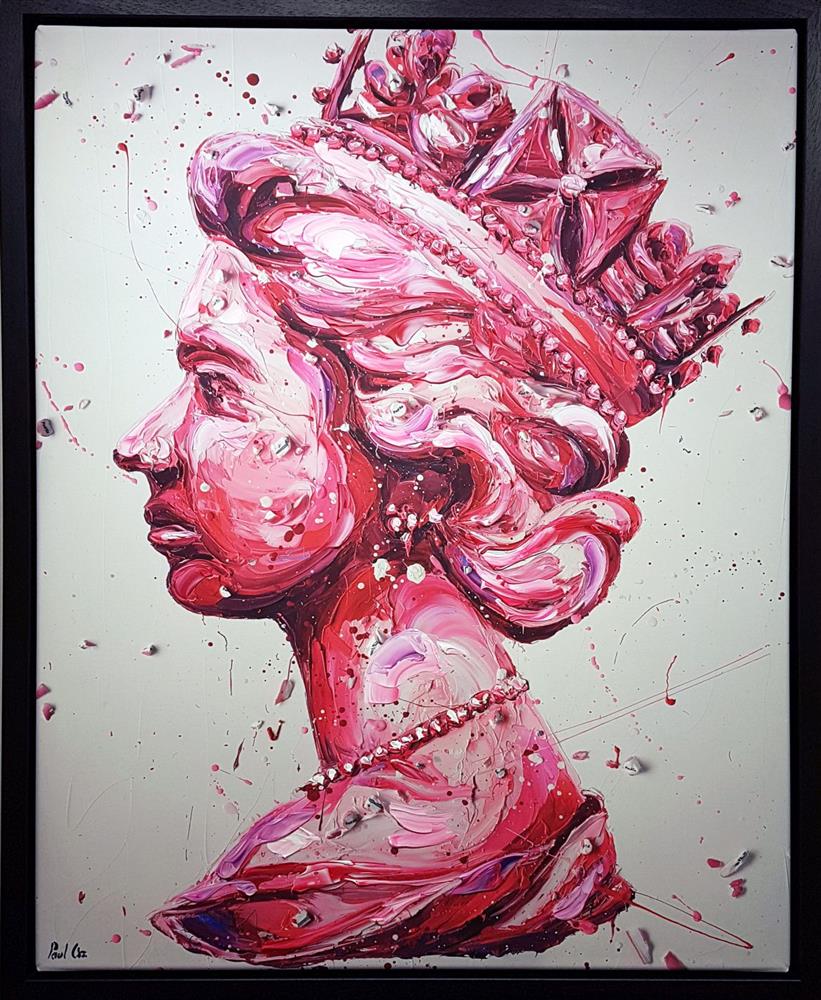 'Queen of Rock'
Paul explains that his entire aim in his work is 'for visual impact, to capture characters in a unique way that blows your socks off and to elicit a response something along the lines of 'woooohhhhaaa!',' and we can vouch that it does exactly that! Our first collection from Paul features several brilliant hand embellished limited edition works, and one 'blow your socks off' original work! The incredible oil painting of icon Muhammed Ali, titled 'The Astronaut', was absolutely breathtaking! A large scale portrait which is totally impressive from afar, and visually encapsualting up close - we knew we'd brought on board a fantastic new artist. Alas this piece has now found a lovely home with one of our clients, who we know are equally as impressed by it's beauty!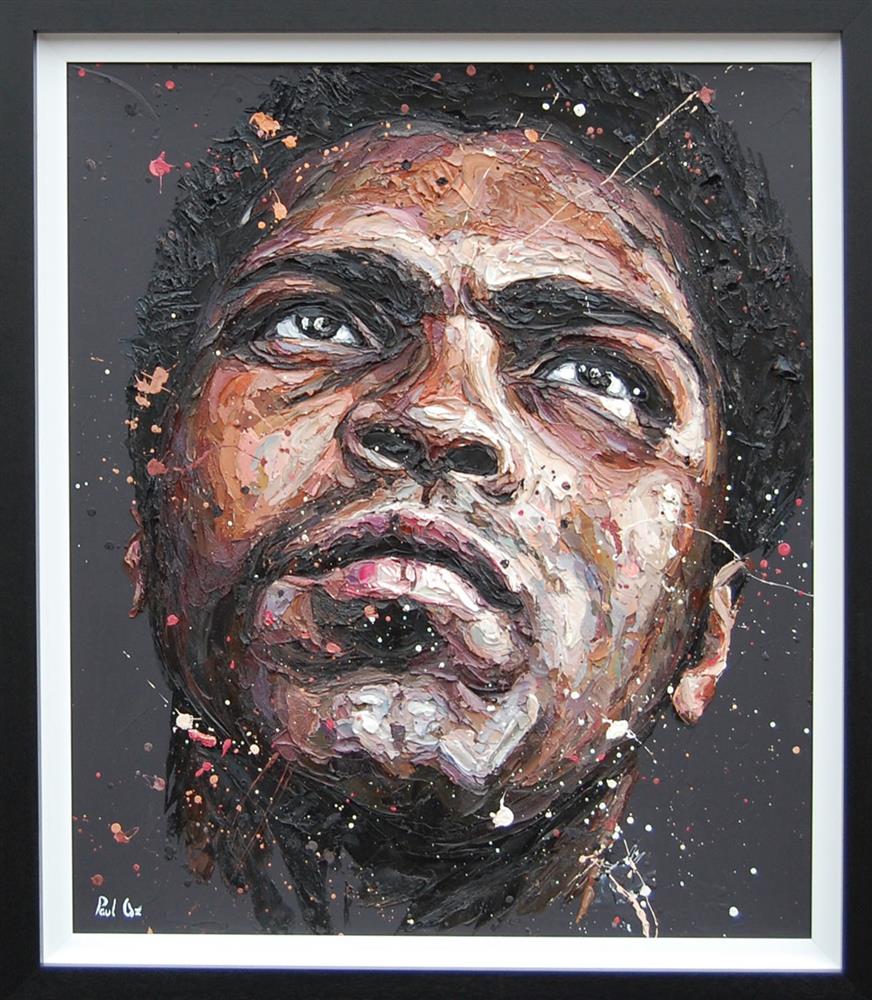 'The Astronaut'

PAINTERLY APPROACH
Aside from the eye catching subject matter, the beauty of Paul's work has got to be the almost three dimensional texture created from his impasto painterly style. Paul describes that he applies his oil paints up to 2cm thick in places, striving for the impression of explosive energy, movement, and expression. Every original piece is large scale, assisting in the visual 'slap in the face' he strives towards. The use of such texture on a large piece of artwork, provides obious changes in perspective depending on the viewers distance from it.
INSPIRATION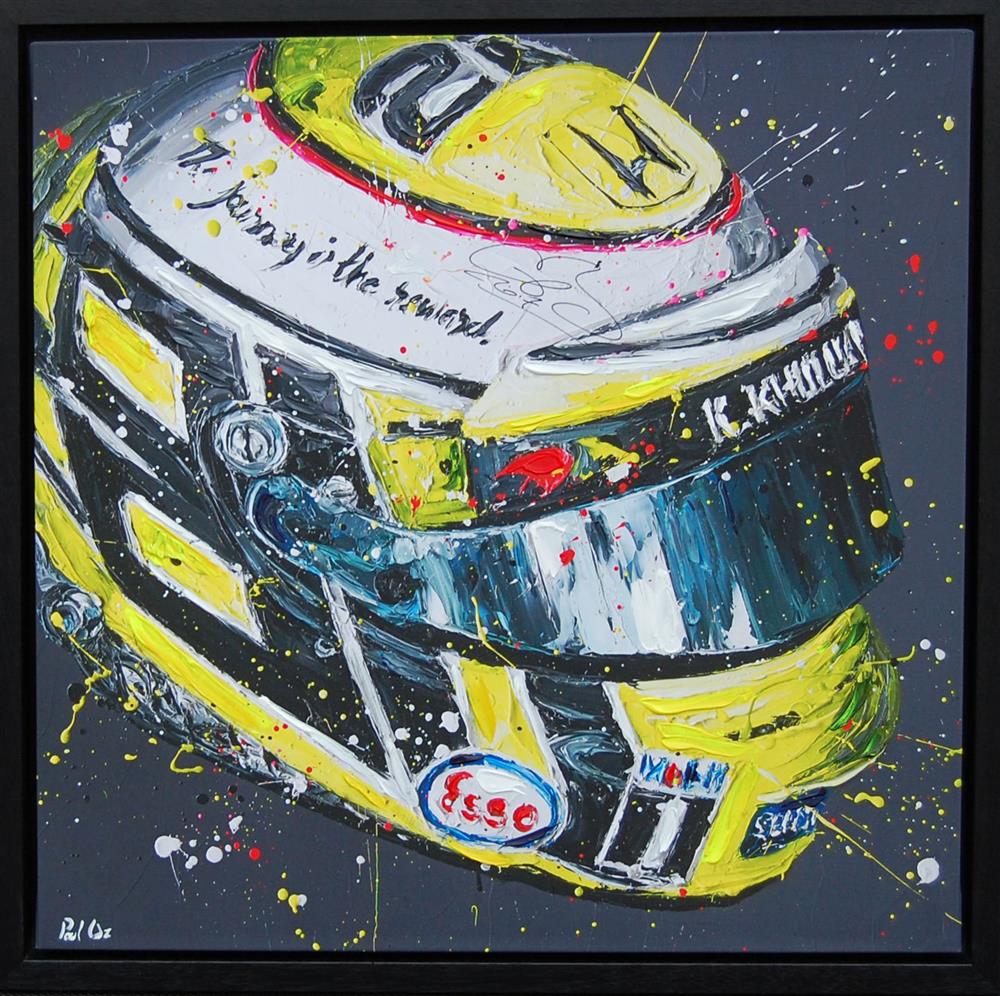 'Jenson - Last Lid'
Formula One, Star Wars, Lego, British, Film and Music Icons, are all inspirations for Paul's artwork. Anything he associates with growing up in the 80s can also be the subject of one of his masterpieces!
As a lifelong sportsman himself, Paul has also created commissioned work for the likes of an Instituto Ayrton Senna, Lewis Hamilton, Chelsea FC, The Rugby Players Association, Team Sky, Jenson Button, Pirelli, Sir Alex Ferguson, Red Bull and Sir Bradley Wiggins. His commission portfolio also includes collectors such as Bruno Mars, Theo Paphitis, James Hunts family, CBS Television, Jake Humphrey, and Wretch32.
Paul has also featured globally in every F1 Paddock Club, on The Tour of Britain, Playboy Club London, Selfridges Oxford St, Harrods, CNN, Goodwood Festival of Speed ITV4 show.
Gallery Rouge are now one of just a handful of galleries to display and offer the oppurtunity to acquire both Paul's unique original works and hand embellished limited editions. We'll be working closely with the artist on all new releases, and look to feature his work across our three galleries very soon (they can currently be viewed in Gallery Rouge St Albans). For available works please see Paul's profile here, or to register your interest in new works and possible exhibitions, let us know here.