Hessam Abrishami: Expressions of Love Exhibition 2016
01 November 2016

So a few weeks have past since our exhibition with Hessam which was a resounding success all round. The gallery was full to burst on the big night itself, the champagne was flowing and Hessam did his best to meet and talk to all those who had made the effort to come and see his showcase of works. Below are a few pictures from our in house Media-Monkey Andy.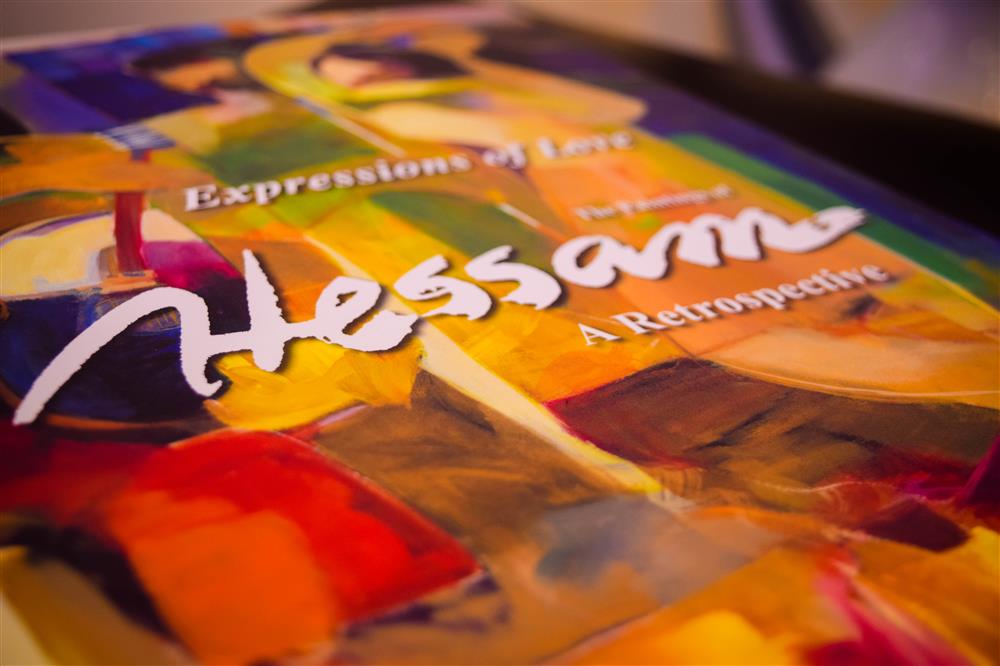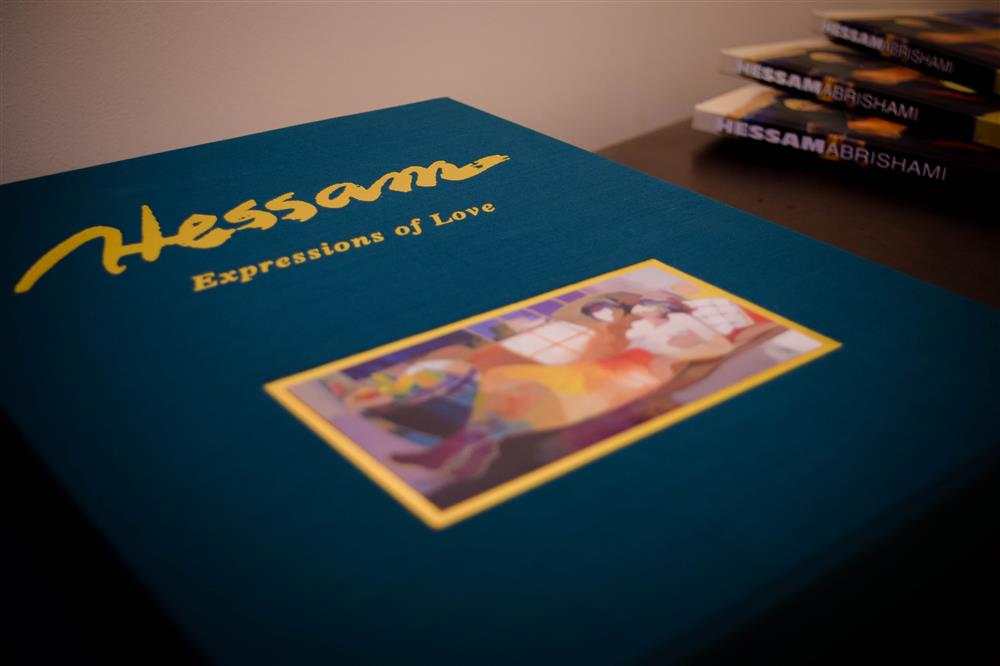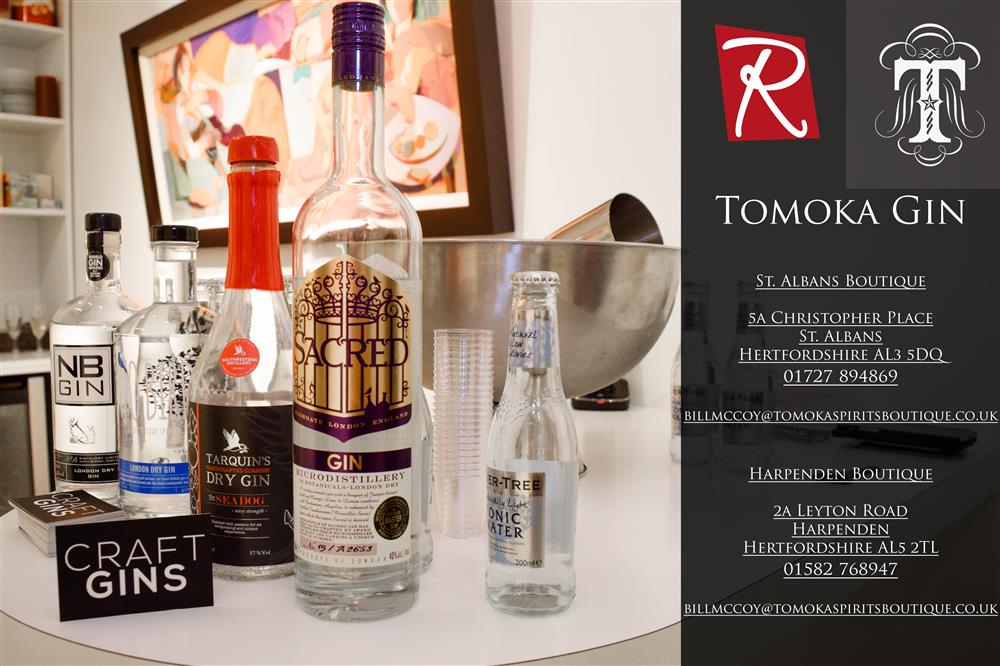 Providing refreshments on the night were Tomoka Spirits, a local Craft Gin Boutique. Treating us to insight in master knowledge of how their gins are produced and the proccesses involved in creating a truly magnificent Gin. A must for those seeking a bit of excitment from the usual Bombay Saphire and Gordons varieties.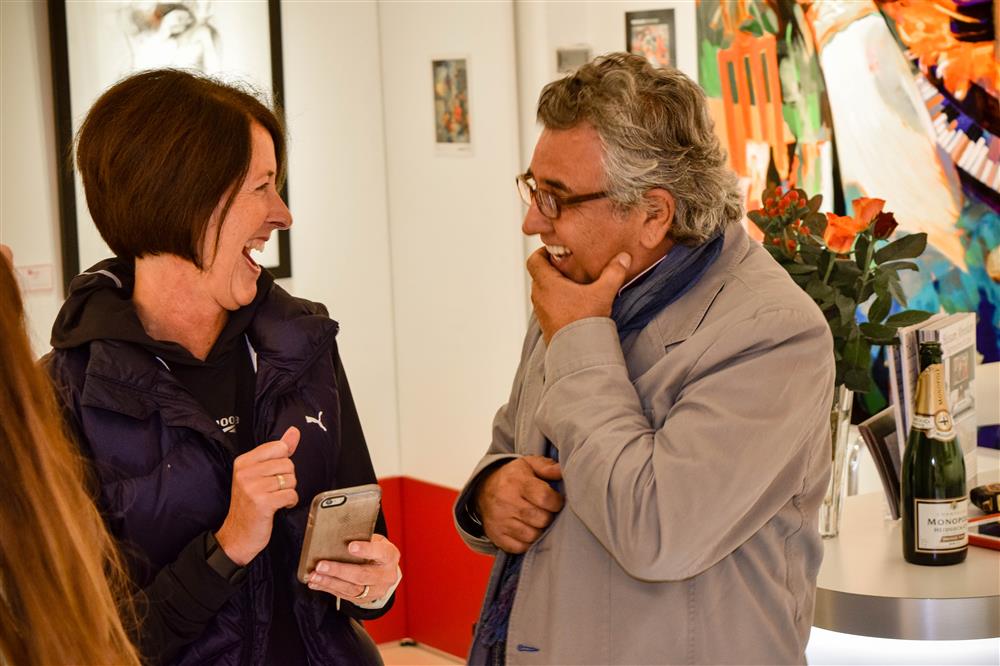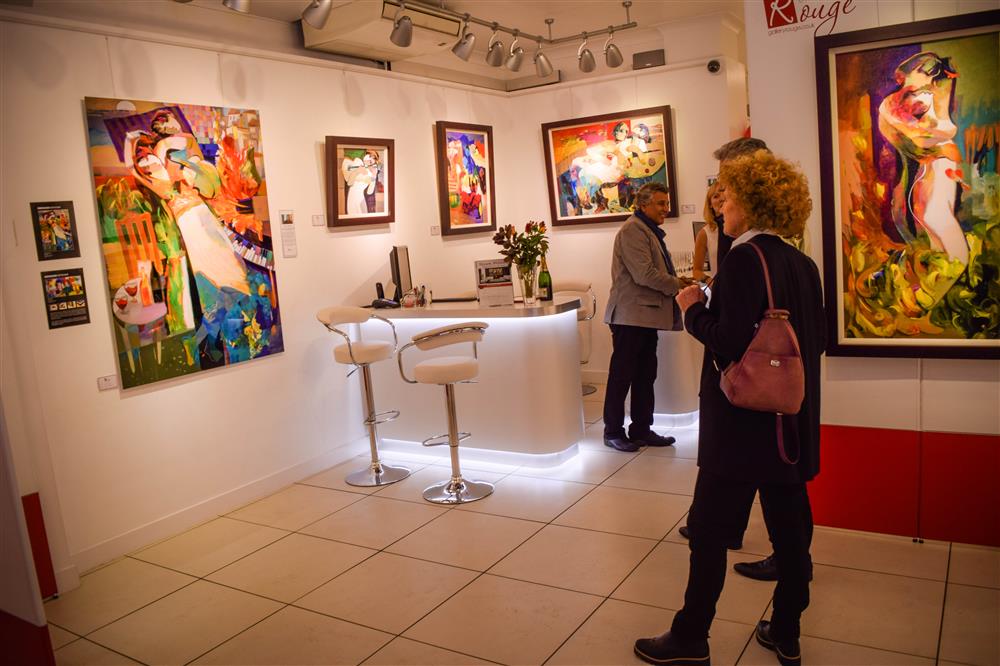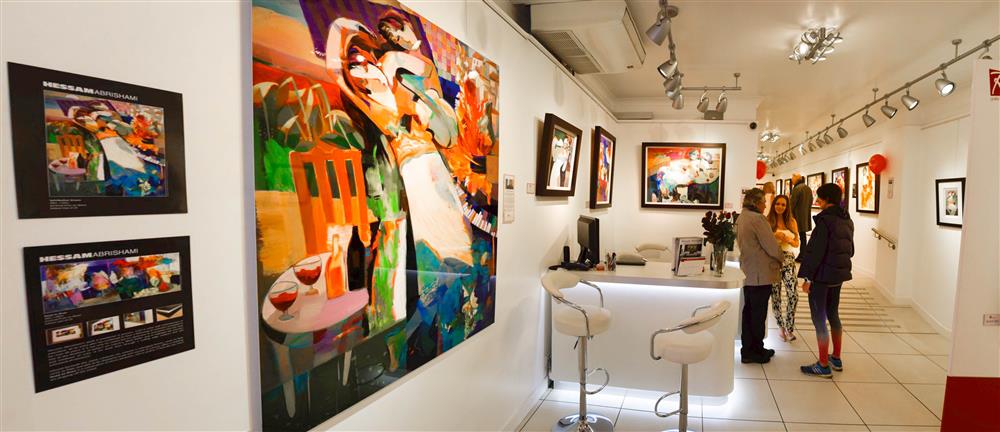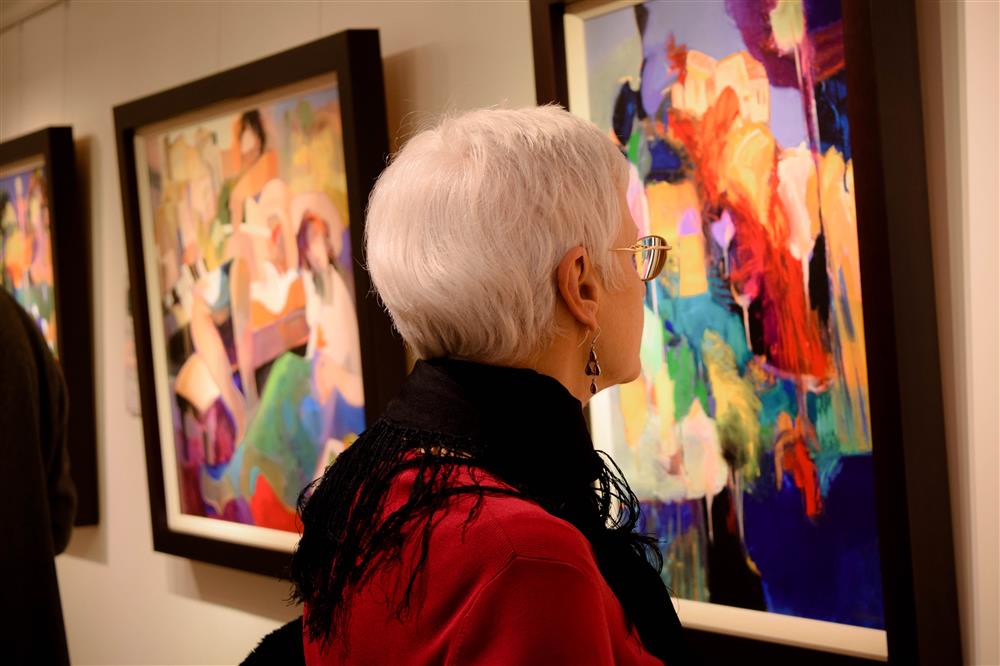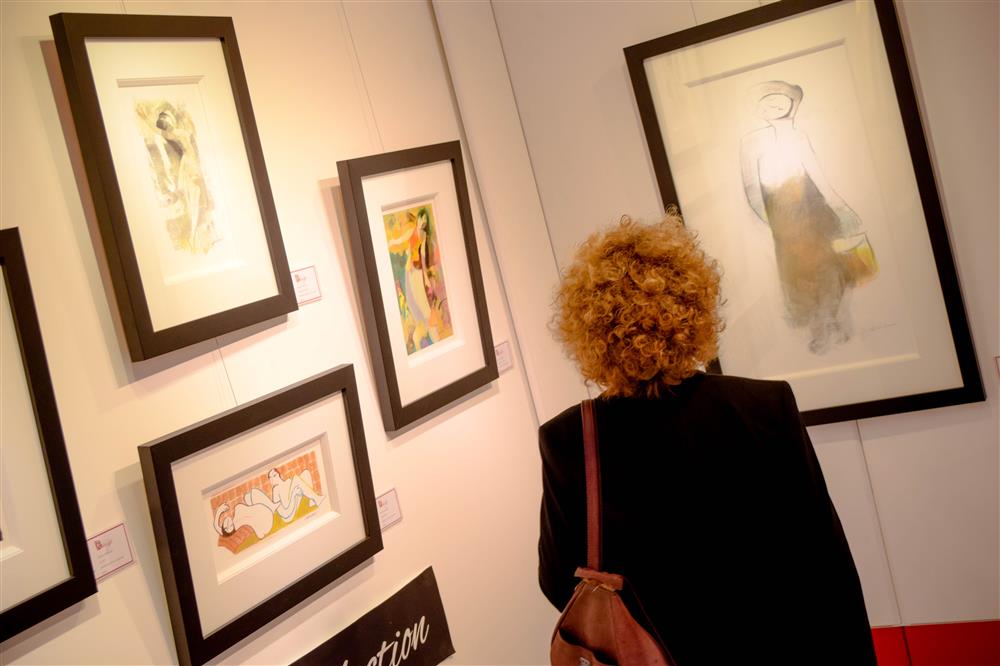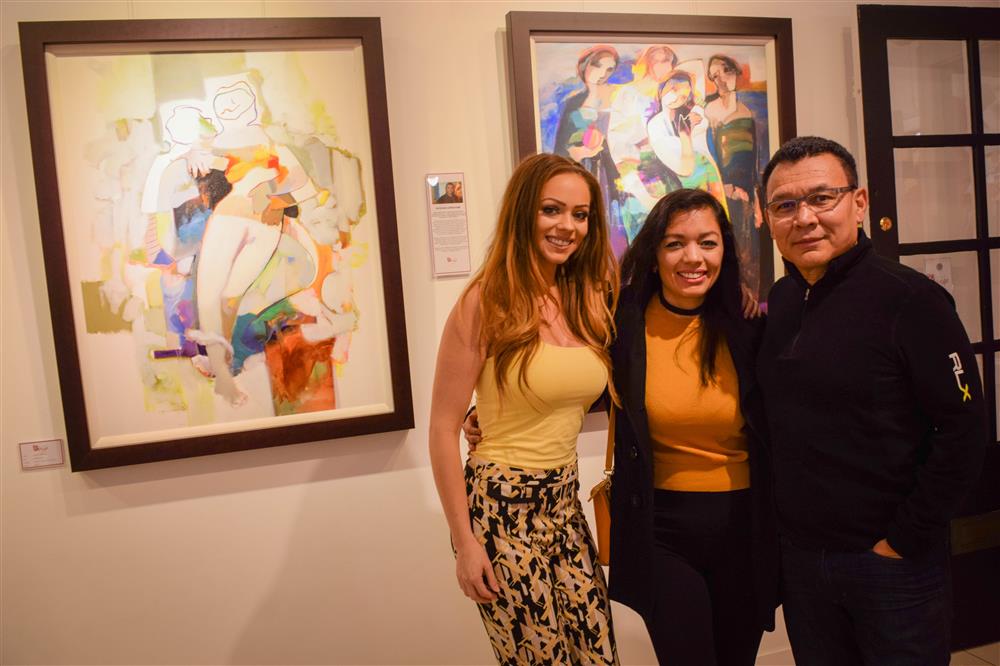 Gallery Consultant Fancesca greeting some of our clients looking for that special something to brighten up their home!
"We always enjoy clients' reactions to Hessam's artwork because he seems to connect with his audience in an extraordinary way. The passion and movement that he manages to encapsulate in a single image takes the viewer on a journey as if they are in the picture themselves.."
Francesca, Gallery Consultant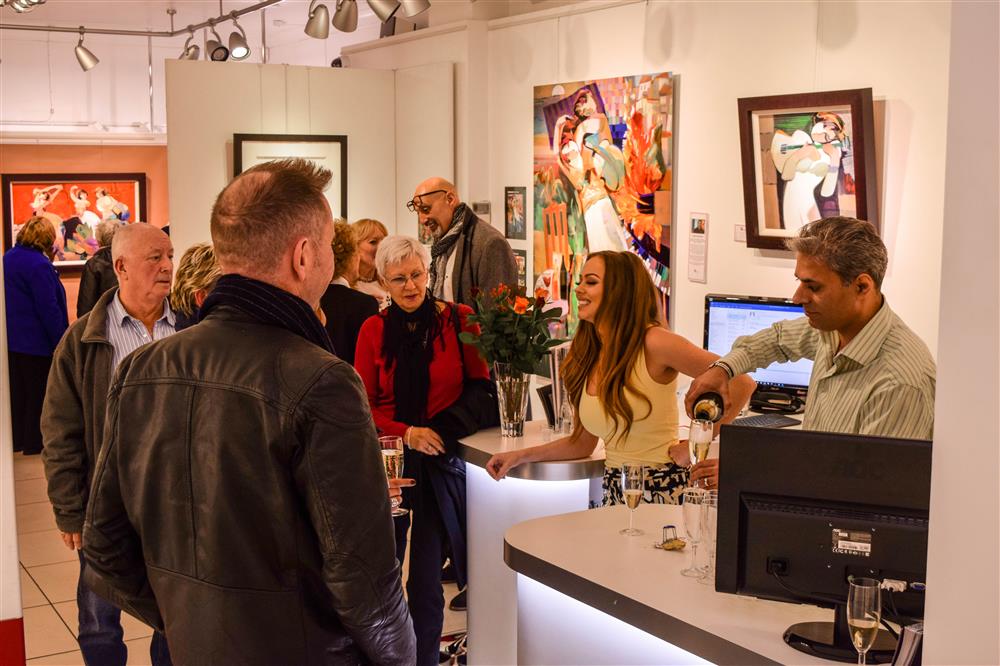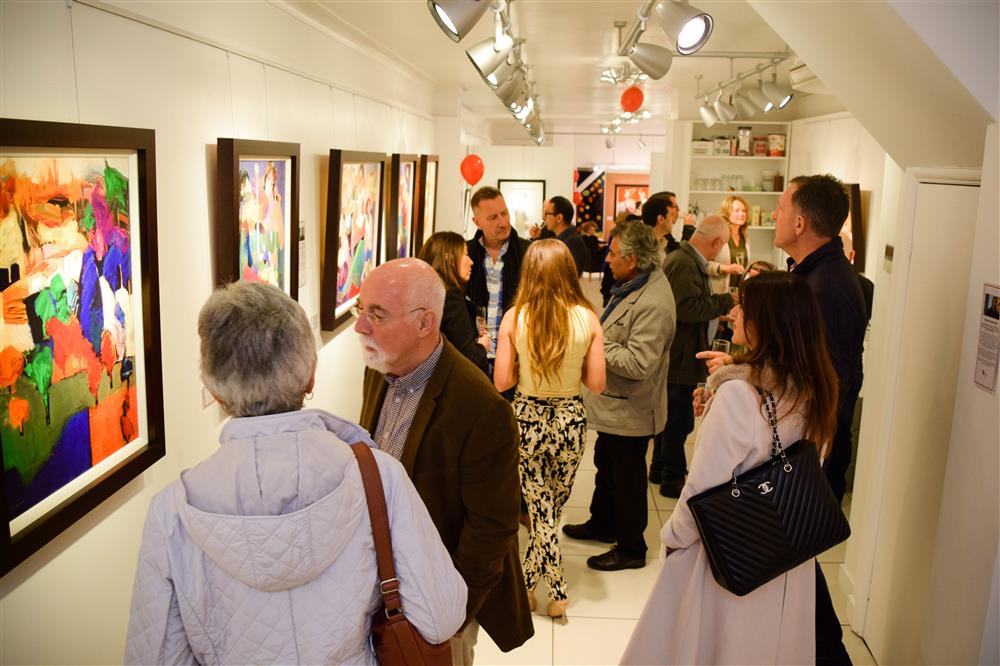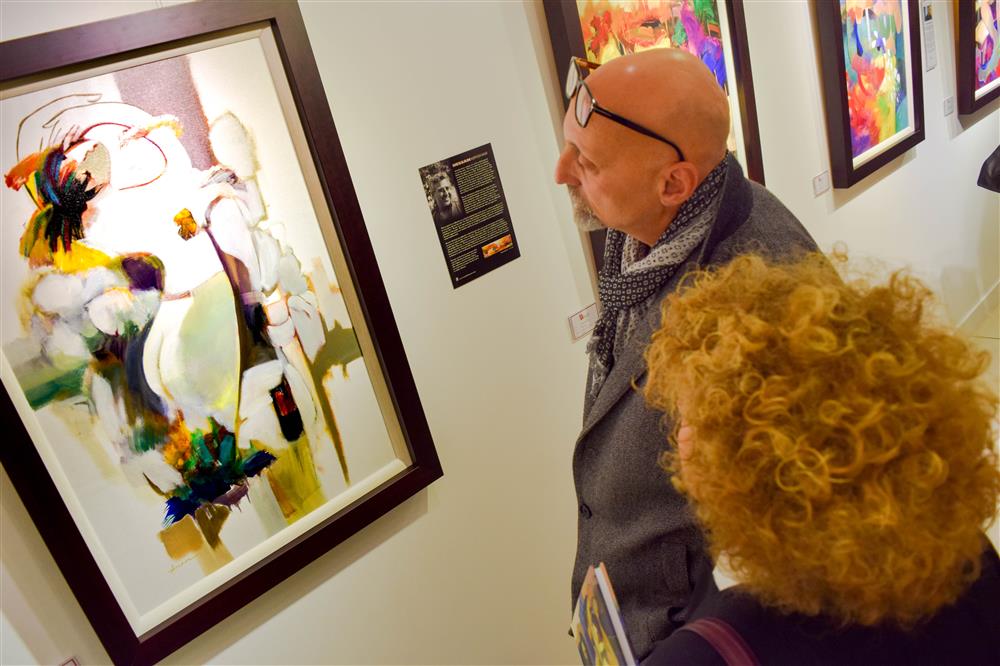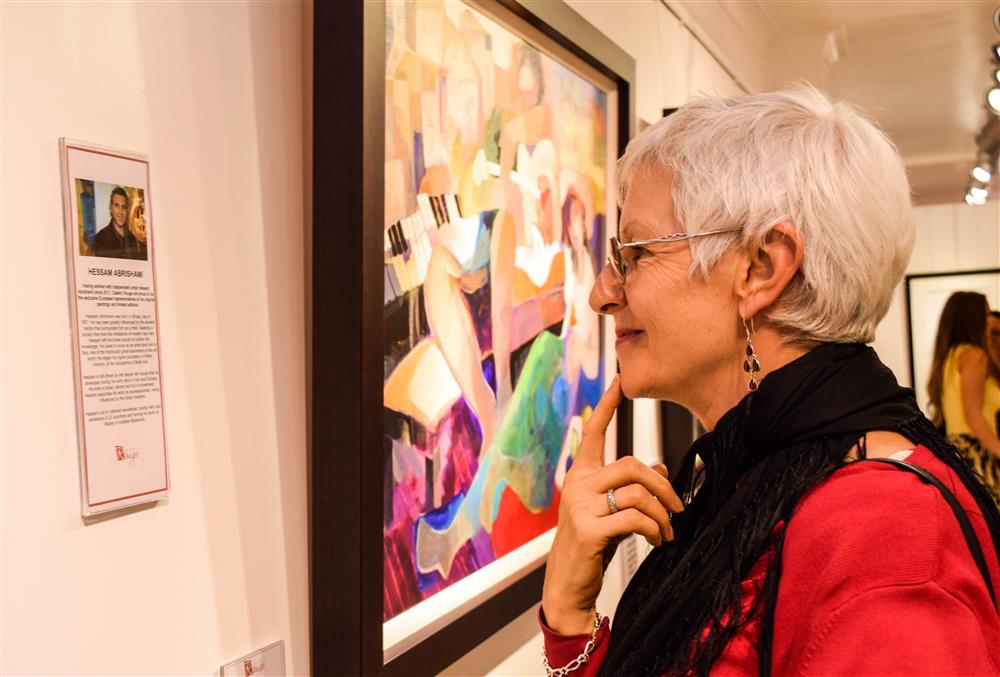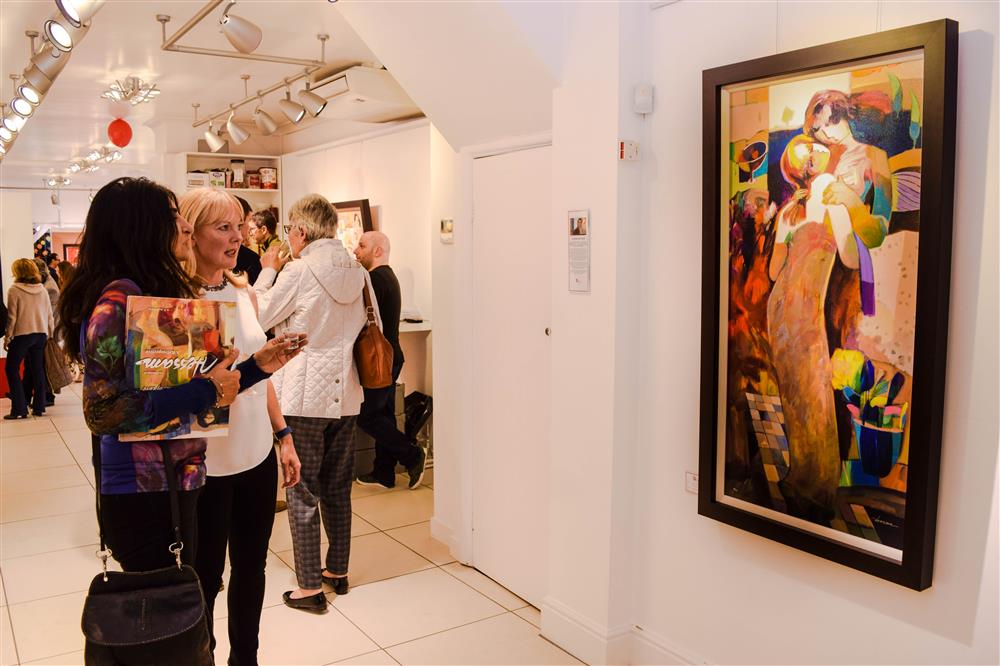 Hessam's work is emotive and passionate from his brushstrokes to his subjects, giving a feeling of raw energy to any room it graces. He explores a realm which the French press has called "A statement in the fluidity of human figures . . . He creates a tension between each figure, a kinship of place or condition that provokes the viewer to seek reasons for such relationships."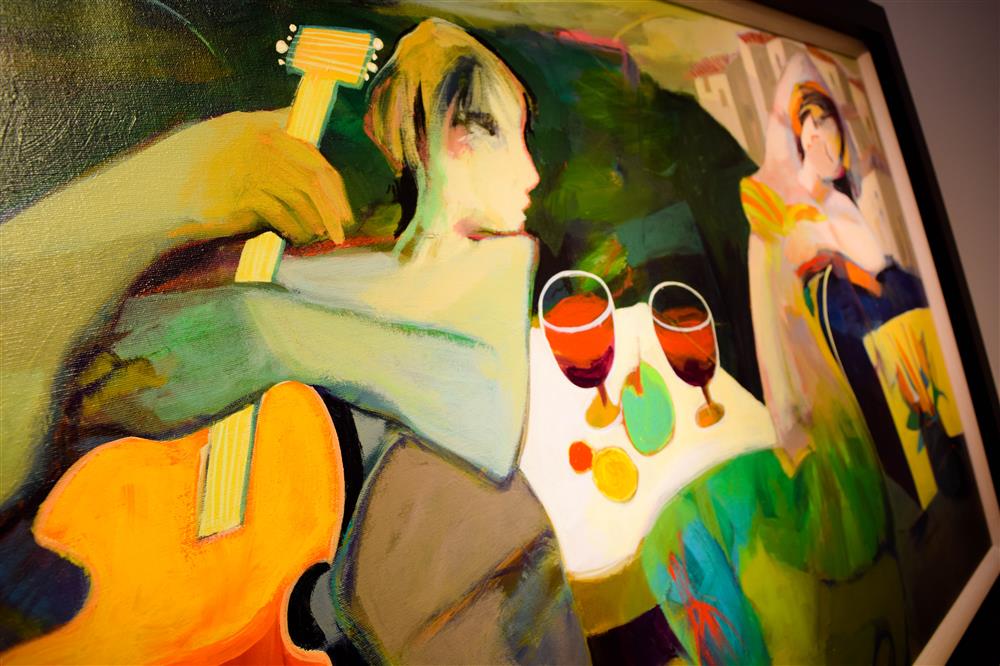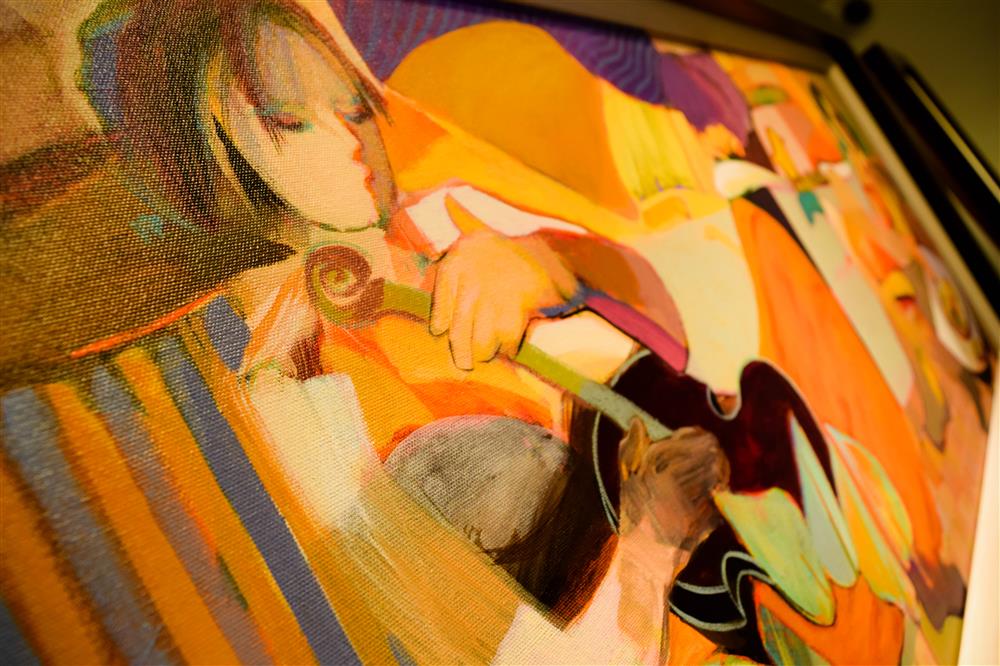 Greatly influenced by modern masters from Cezanne to Picasso, Hessam's boldly colorful paintings are filled with love and laughter, music and dance.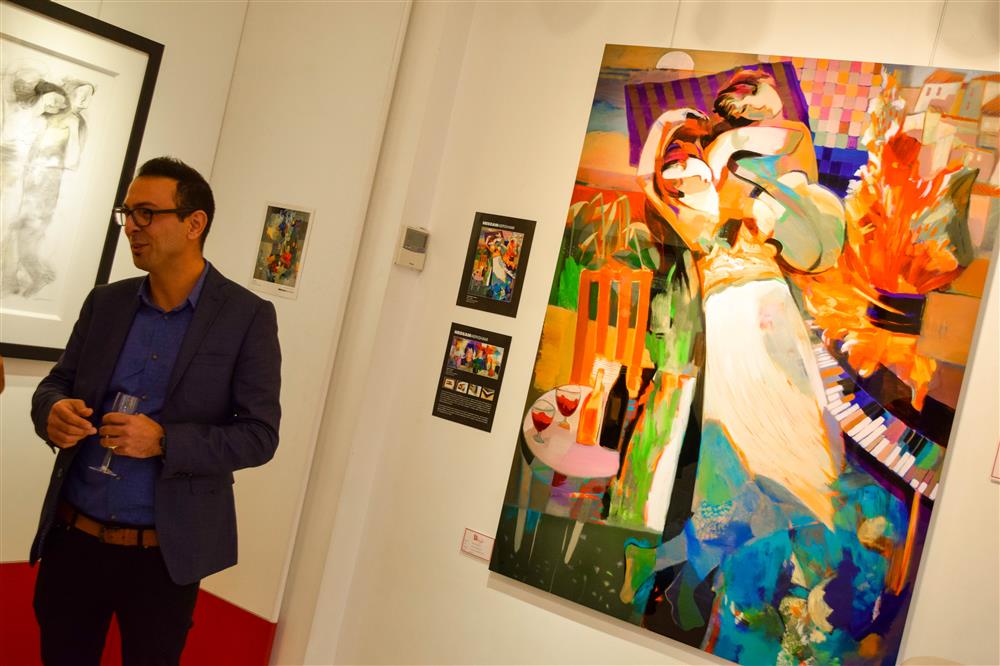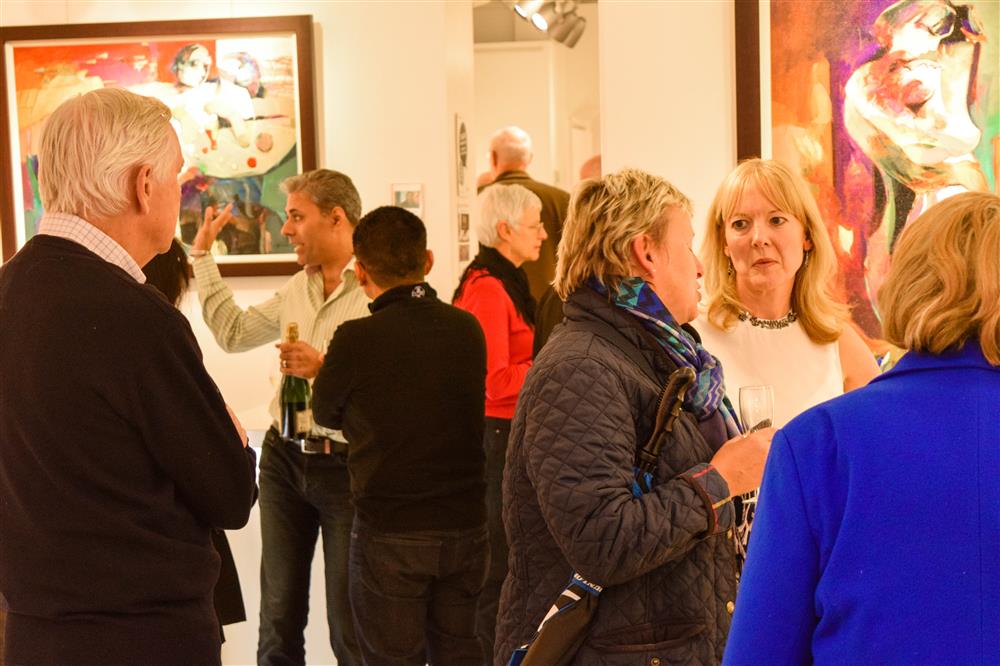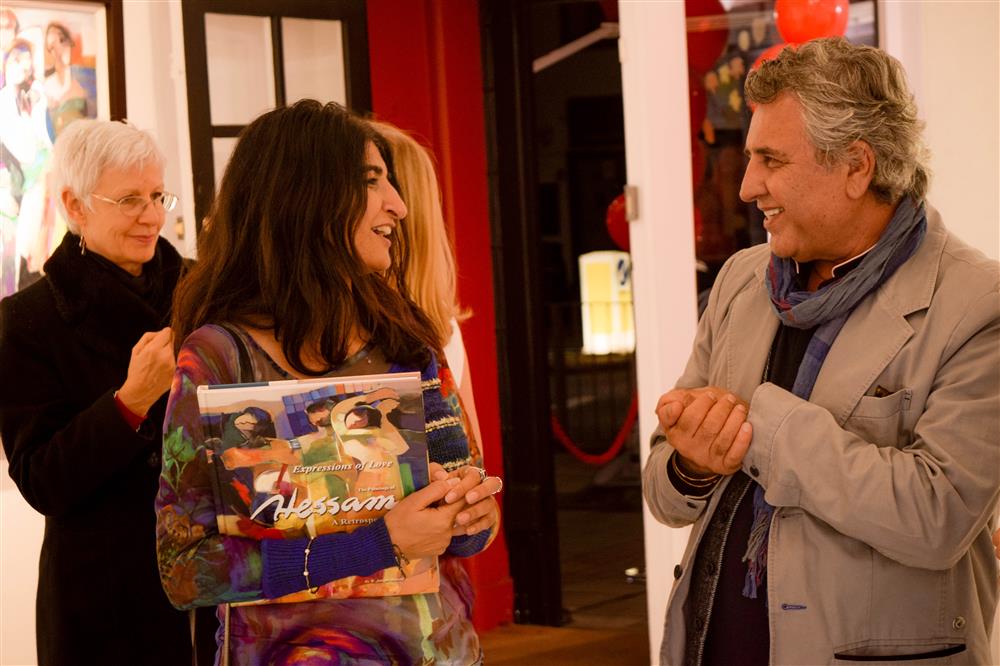 " It was wonderful listening to Hessam talk about his inspiration for each painting. He never works from photographs or live models. Instead he recalls memories of people he has seen, for example a woman picking flowers in the park, and therefore his paintings are more about the emotion he witnessed than a realistic image" Francesca Gallery Consultant