Hessam Abrishami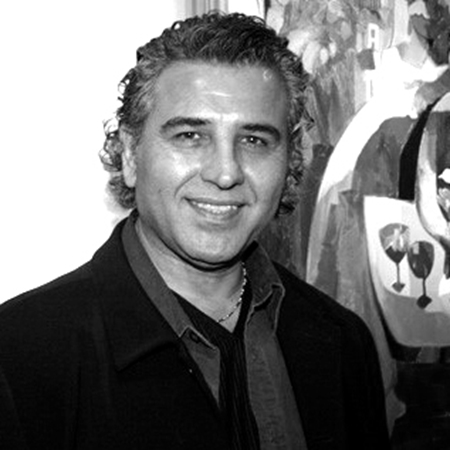 Having worked with independent artist Hessam Abrishami since 2011, Gallery Rouge are proud to be the exclusive European representatives of his original paintings and limited editions.
Hessam Abrishami was born in Shiraz, Iran in 1951. He has been greatly influenced by the ancient history that surrounded him as a child. Seeking a society free from the limitations of modern day Iran, Hessam left his home country to further his knowledge. His quest to excel as an artist took him to Italy, one of the historically great epicenters of the art world. He began his higher education in Pietro Vanucci, at the Accademia di Belle Arti.
Hessam is still driven by the deeply felt values that he developed during his early days in Iran and Europe. His style is loose, vibrant and full of movement. Hessam describes his work as expressionistic, being influenced by the Italian masters.
Hessam's art is collected worldwide; having held solo exhibitions in 23 countries and having his work on display in multiple Museums.