Eric Waugh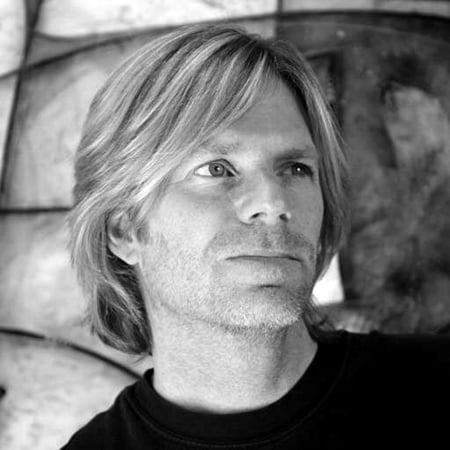 Gallery Rouge are proud to be the primary representative of Eric's work in Europe.

Born in Montreal in 1963, Eric showed an early talent for art and design, as well as a strong head for business. These two skills were united when, barely in his twenties, he started his own company; distributing gifts which he designed, packaged, manufactured and marketed himself. He was soon recruited as Director of Design and Development by one of Canada's largest creative accessory companies, located in Toronto. Eric's brother, a successful art dealer, encouraged Eric to produce a body of his own work, which propelled his new career.
Eric's extraordinary contemporary abstracts employ a distinctive palette, juxtaposing pastel shades with vivid explosions of colour. His dynamic interpretations of music and dance are characterised by energy, grace and above all vitality, reflecting his own positivity and joie de vivre.
He gained experience in the field of graphic illustration and product design before turning to fine art in 1988. Since then his popularity with art connoisseurs has escalated to the point where he is represented in galleries in virtually every major city in North America, as well as holding sell out exhibitions in Europe, Canada and Japan.
His paintings have been acquired by hundreds of major corporate and private collectors worldwide. Exquisite balance of rich iridescent colour, subtle texture and timeless graphic images in combination with the great creative diversity and passion for painting, place Eric Waugh on the contemporary, refreshing edge of today's international art market.