Edward Waite Neutrals Collection
20 July 2017
Edward Waite is famed for his bold cityscapes and punchy Urban scenes. A lover of travel, he absorbs himself in new structural surroundings, enveloped in vibrant lights and the varying beat of each city. His tangible style is instantly recognisable with lines of thick, raised paint adding a 3-dimensional element to his work that can be appreciated both from afar and close up.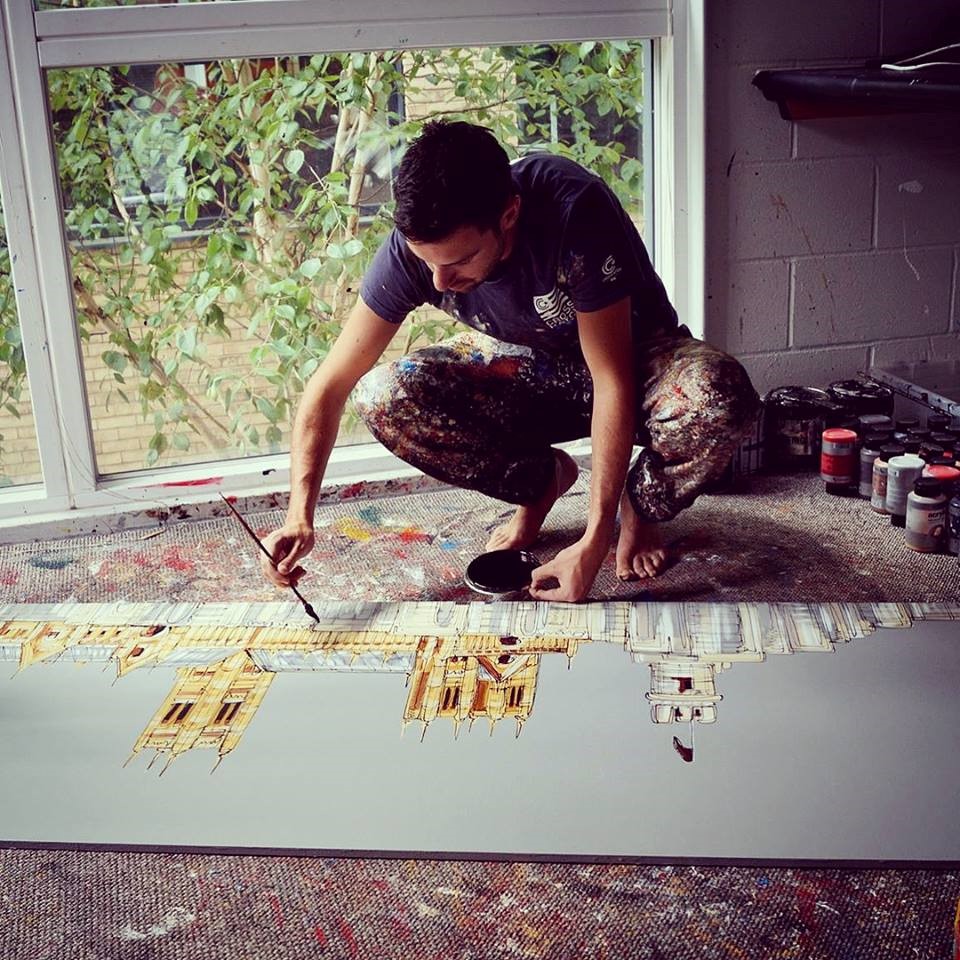 Gallery Rouge had the pleasure of hosting a solo exhibition with Edward Waite in September 2015. The collection named 'Home and Away' was an instant success and consisted of over 25 enthralling original paintings and sketches.
Fast forward two years and Edward is launching his 'Neutrals Collection' offering an inspiring juxtaposition between an edgy painting technique and a subtle colour palette. Combined, this presents an intriguing proposition for the contemporary art collector.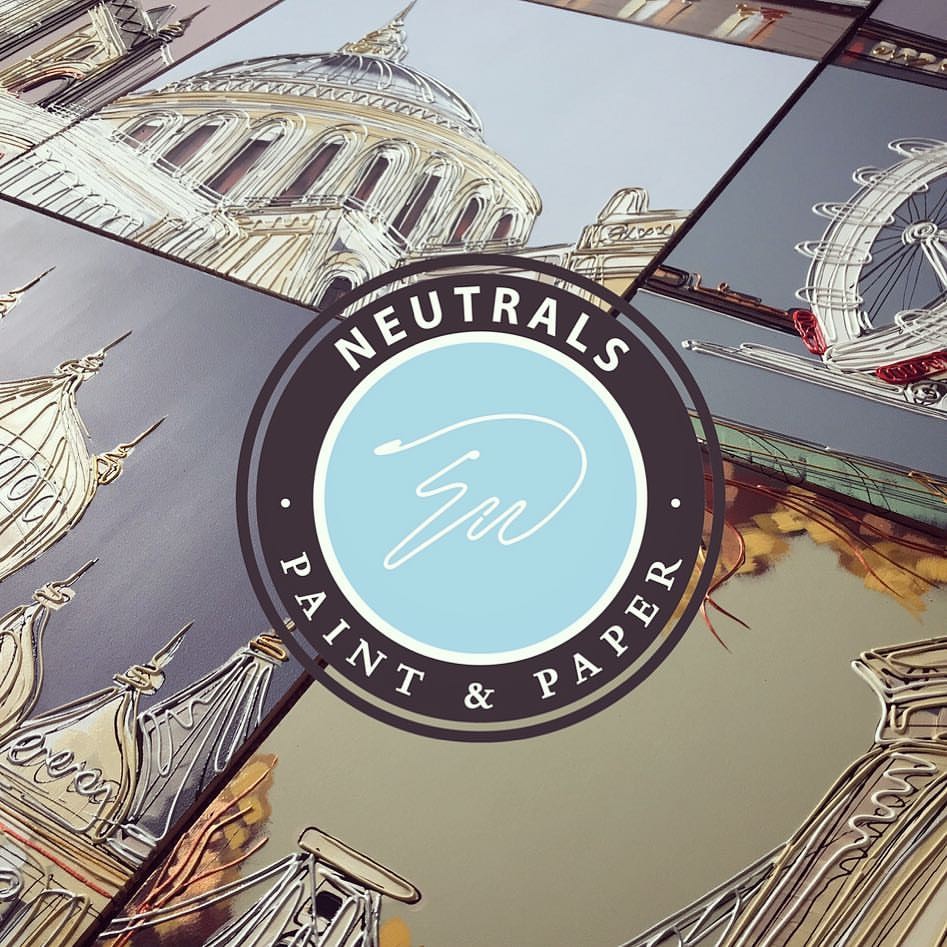 Created using Farrow & Ball wall paints, the collection whispers graceful elegance but with a darker poetic undertone. This yin and yang approach offers a balancing energy to both contemporary and traditional interiors.
'Grey Hues Over Eros'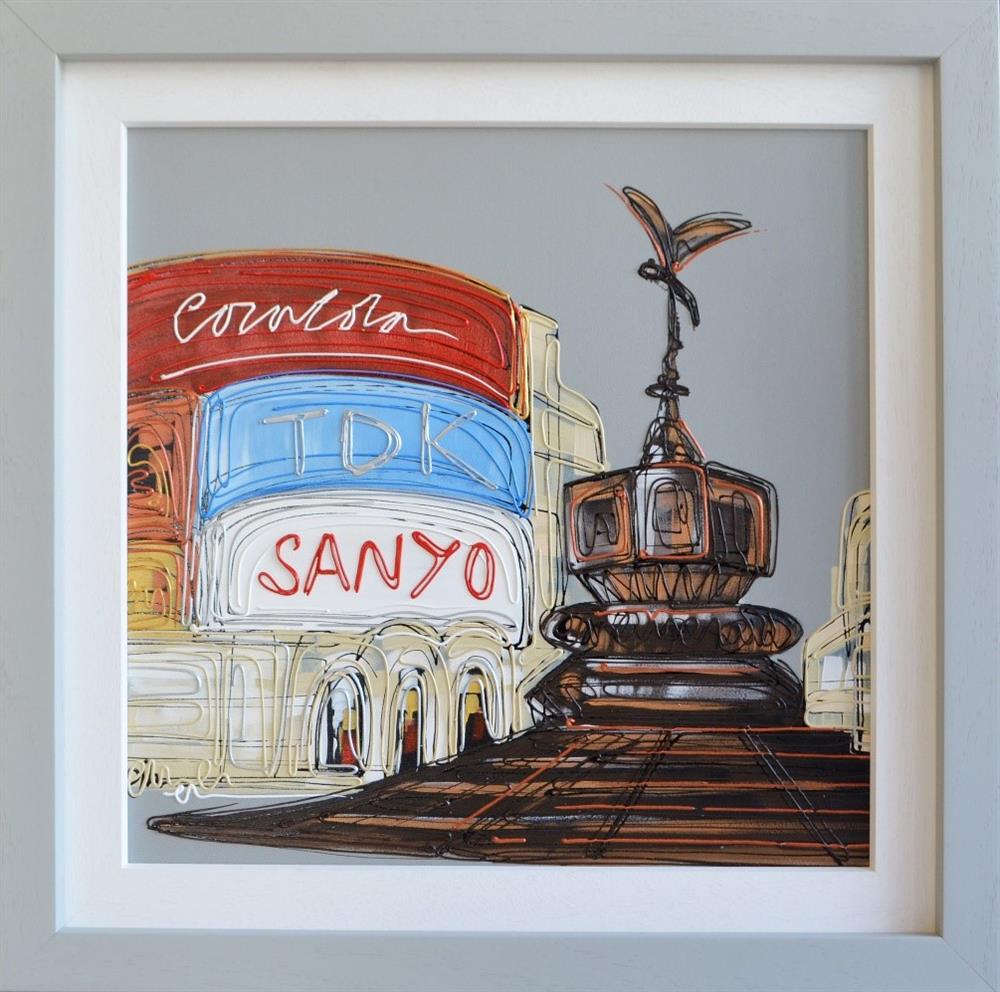 Price: £625
Framed Size: 27 x 27
'Soft Skies of Westminster'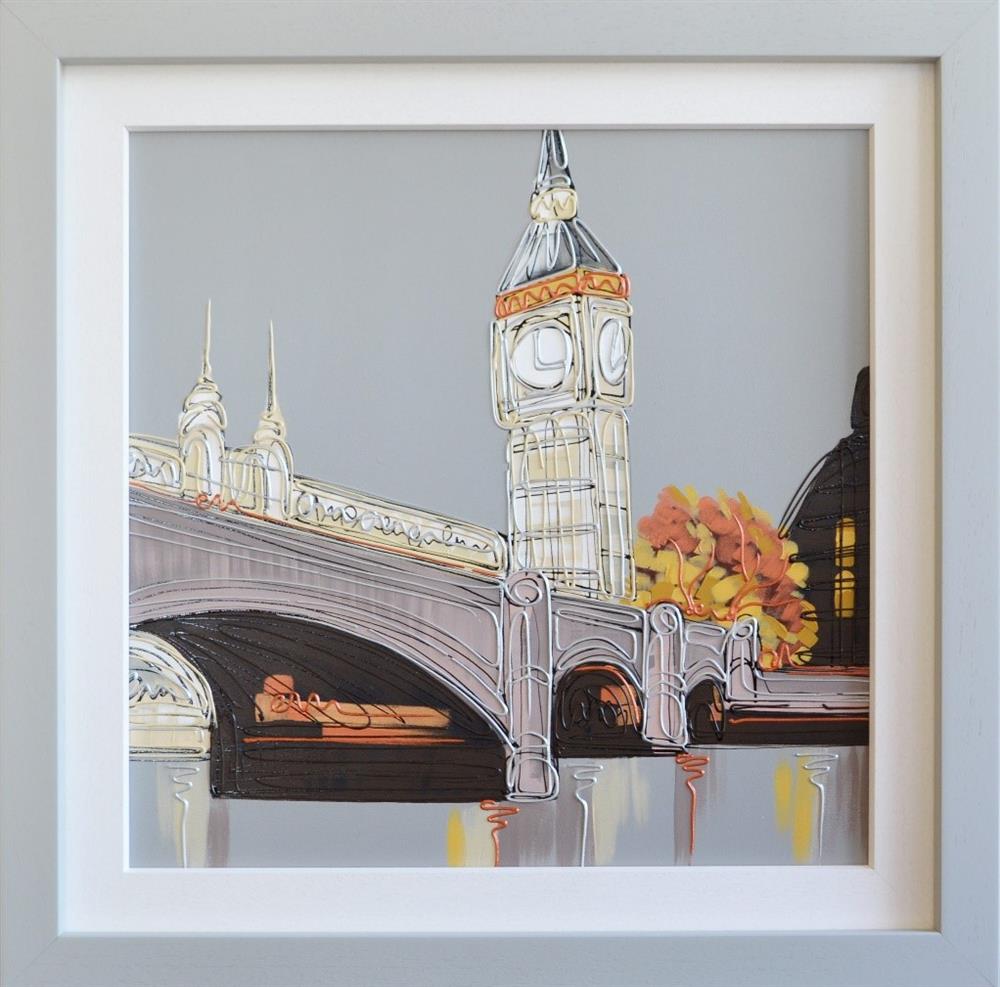 Price: £625
Framed Size: 27 x 27
'The Millennium View'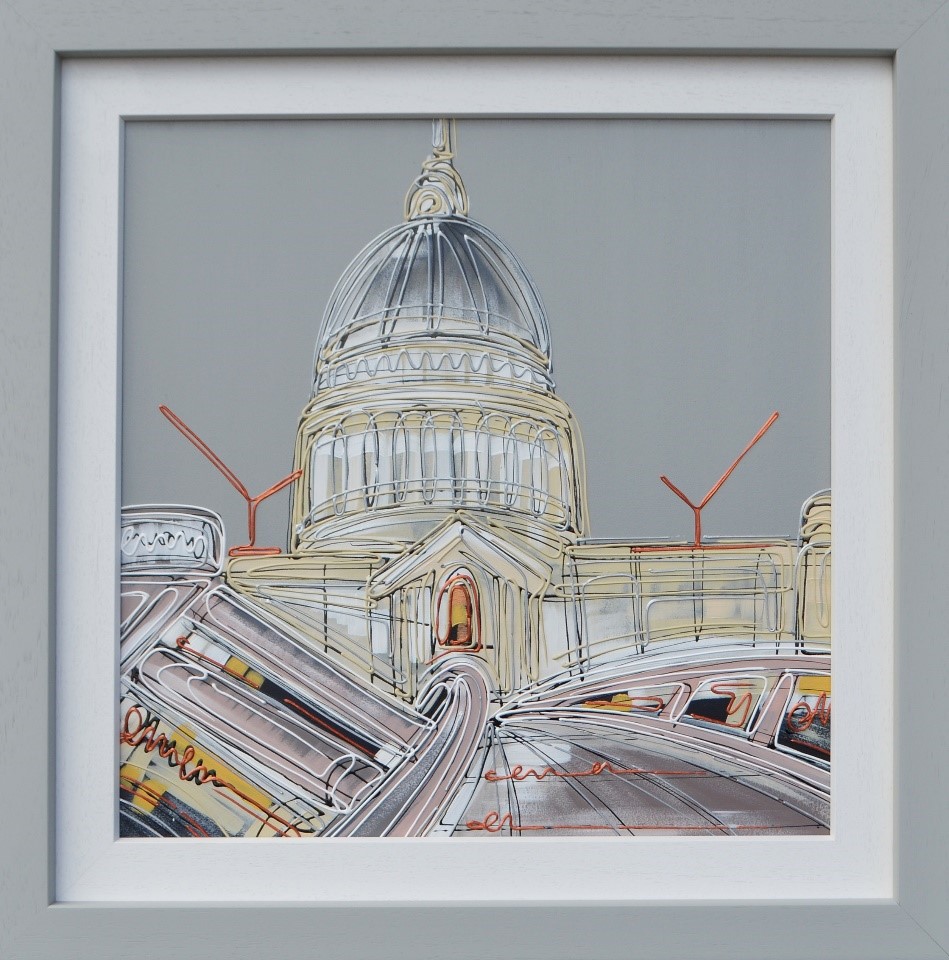 Price: £625
Framed Size: 27 x 27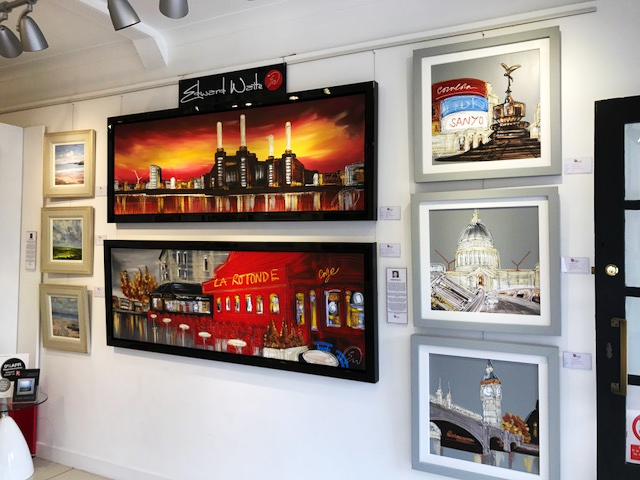 Click here to see the entire collection of tempting Edward Waite original paintings. If you have any questions or specific requests please get in touch by emailing info@galleryrouge.co.uk and we will be delighted to assist you.