Coplu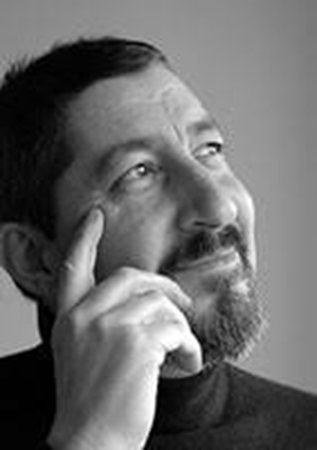 Turkish born Coplu now lives and creates his vibrant works of art in Vancouver, Canada and Turkey. His journey as an artist started at a very early age when, involved with the family carpet business, he would spend his days making dyes, colouring yarns, drawing figures and making patterns.
His family moved to Istanbul when he was six and he lived there for thirty years. His passion for drawing grew as he was studying to become a mining engineer at Istanbul University, and it wasn't long before his art became more important than his studies.
In 1984 he participated in his first art exhibition in Istanbul, which was followed by many solo exhibitions in Turkey, soon followed by exhibitions in Italy, Japan, France, Germany, Belgium, Russia, Spain the USA and Canada. His illustrations have been published in numerous magazines, newspapers, books and catalogues across Europe. Since his first international recognition in 1989 with the NasreddinHodja International Cartoon Competition Special Talent Award, he has gone on to receive 25 awards in national and international competitions
Throughout as a self-taught artist, he has been exploring different forms of visual art and has developed his own distinctive style, creating an array of textures and layer of acrylic colour using brushes, palette knives and sponges.
Coplu has been frequently interviewed by the media, with Channel News Asia documenting and screening his work in 22 countries. His unique works of art are well-loved and widely collected by admirers and discerning institutions.