Chris Rivers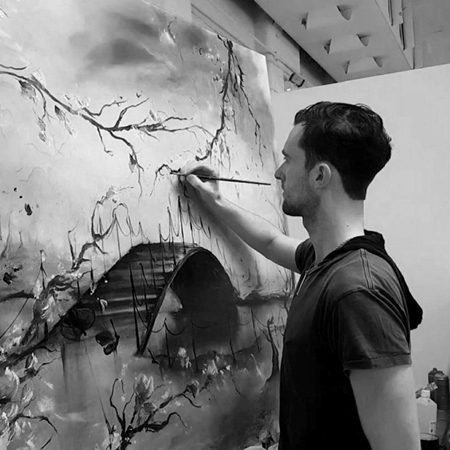 They say creativity is in the blood - former professional drummer Chris Rivers has emphatically burst on to the contemporary art scene with a bang!
Born and raised in the North of England, Chris followed his childhood passion for music and was blessed with the opportunity to tour the world for ten years as a central member of British rock band Heaven's Basement.
The defining moment came during a four-month tour of the US in 2013. Crafting sketches on used drumheads with Sharpie pens, he found an audience eager to purchase his creations. Night after night Chris found himself developing more works, and his awakening for art was ignited.
In 2016 this culminated in Chris making the major decision to step away from his music career and immerse himself in his artist endeavours, and he has never looked back. With major commissions and collections already under his belt, this decision appears well merited.
In this his latest collection from his highly respected series entitled 'Savages of Eden', he explores the idea that not everything is always what it seems. On first viewing from a distance, all looks perfect and innocent. However, upon closer inspection, we infer a different story.