Artist Feature: Rob Bishop
25 May 2017
From the moment Kuldip walked through the doors of Gallery Rouge St Albans with a large piece of Superhero art work from a brand new artist, I knew we had something special on our hands. A unique new style of art combining modern technology with classic techniques and a popular subject matter, what was not to love?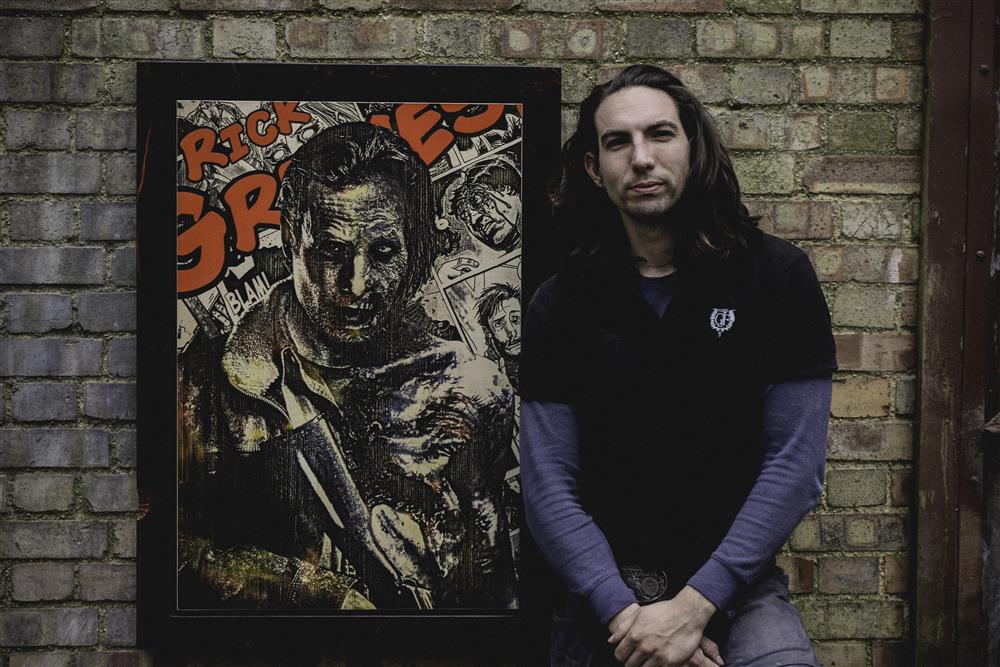 Enter the world of artist Rob Bishop. Utilising modern technology through digital image manipulation and laser etching, Rob manages to create a style of art that truly has no limitations other than his imagination and the amount of hours in a day.
How it all Began
However, let's start at the beginning. Working for his father Reg Bishop (an extremely talented furniture maker) since leaving university, Rob could be found helping his dad in their workshop crafting all manner of pieces. From cabinets to luxury wooden chairs, Rob was always on hand to aid Reg. However, due to a herniated disc in his back, Rob was forced to step down from his position in his father's workshop.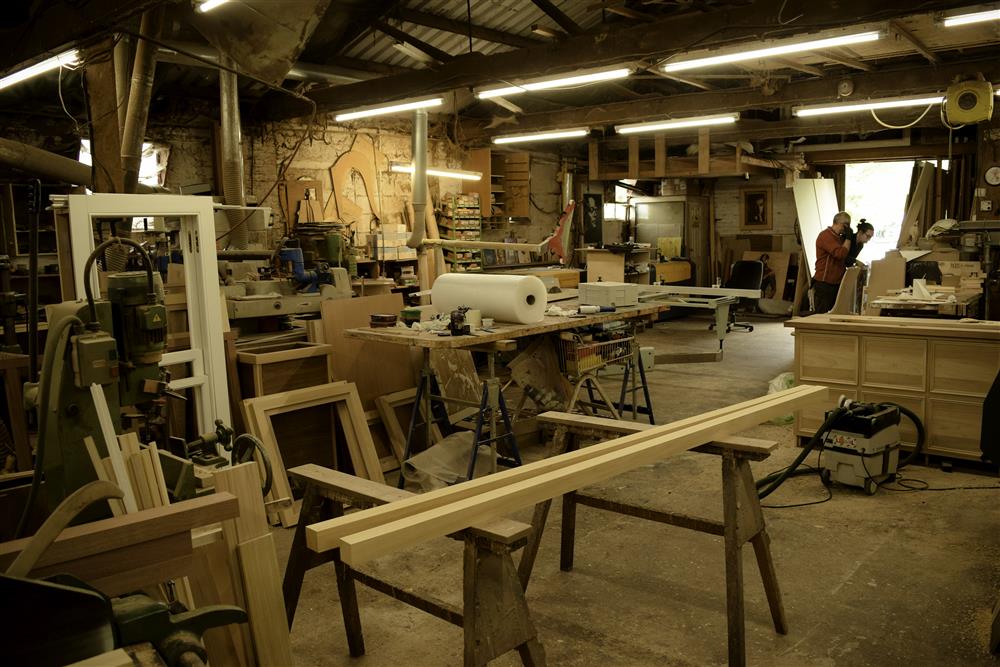 Rob spent the next 6 months resting his injured back and trying to find new ways of keeping himself busy. During this time, Rob returned to his former passion of creating art. As Rob had attended college in his earlier years and studied graphic design and digital manipulation, Rob had been working on a form of art known as "Ven-Art" where he would create an image of a person or object out of many layers of wood veneer, however due to the amount of pressure on his wrists in the cutting of layers of the wood, Rob developed Repetitive Strain Injury and was unable to continue with this art form.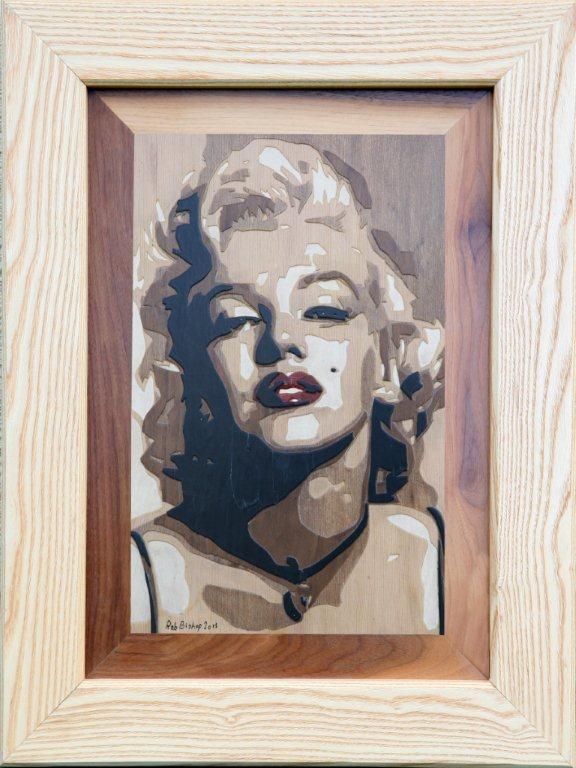 So as he was resting his back, he began to play around with a new type of art. After purchasing the tools required for the new style he wished to pursue, Rob quickly began work and the classic style all artists use to begin with by "Playing around" to see what worked best and refined his style into the one you can see today. Reg, noticing his sons work and believing it to be something special, took a piece along to a gallery he knew and asked for their opinion. Within 7 short weeks, Rob had become a published artist!
After a period of time with Buckingham Fine Art publishers, Rob has recently chosen to become an independent artist and his work can now only be found exclusively in certain galleries around the UK including our very own Gallery Rouge.
Rob Bishop : The Man Behind the Art
When I first went to Rob's studio in the sleepy countryside of Hertfordshire, the first thing I noticed was that it was a working studio. Sharing the space and machinery with his dad, you clearly see that both father and son are deeply involved in their crafts. With sawdust on every counter top and wood panels stacked against the wall, you might forget for a moment that this is an artist's studio were it not for the stacks of art work by Rob neatly piled next to his laptop and artists tools.

You couldn't ask for a more welcoming atmosphere, both Reg and Rob made me feel at home and gave me free reign to wander around and see exactly how the pieces are created. As Rob is quite a reclusive artist, I had to make the most of my time with him and show off his fantastic artworks in the way they deserve to be seen. As well as a tour of the studio, Rob also agreed to a short interview giving some insight into his workings and history which can be viewed below.
As Rob mentions, his earliest inspirations were comics books that he read as a child and due to his struggles with reading, the art work in each comic had a last effect on him which carried through into his professional life as an adult. Predominantly using Marvel and DC superheroes and villains in his work, Rob has branched out into other genres of entertainment from famous musicians such as David Bowie and Mick Jagger to film stars such as Audrey Hepburn and Marilyn Munroe.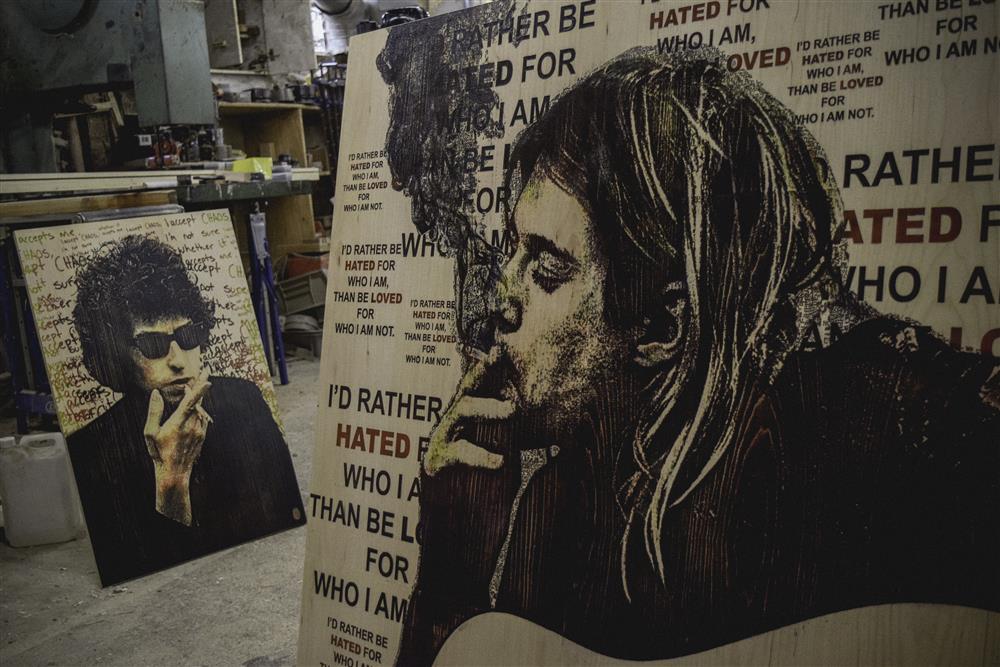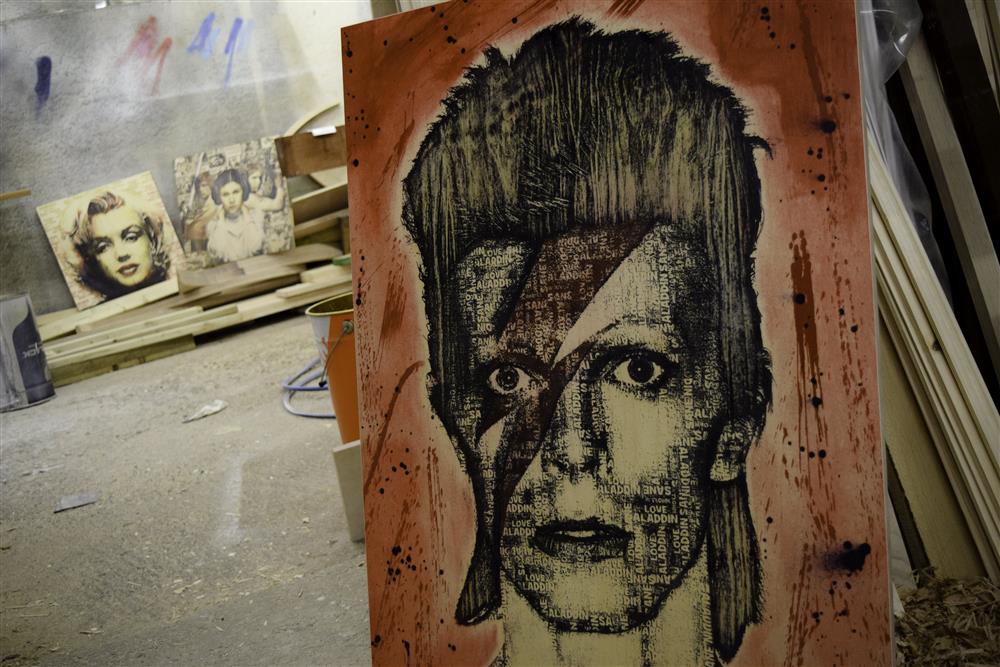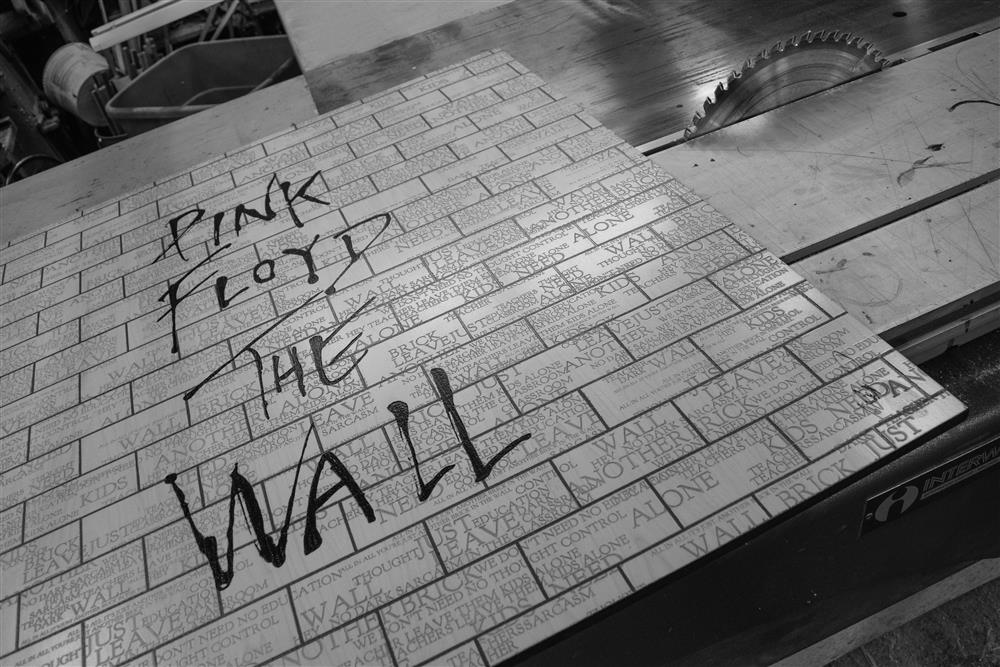 As with all artists, the connection between themselves and their subject matter is a strong bond and with Robs childhood influencing his work as deeply as it does, you cannot fail to see the passion for each piece resonate through from the multi-layers involved in each work. As Rob mentions, there is no one demographic that he caters for and people of all ages can find something to love in his work. I personally find Robs work to be nothing short of excellent being from a film making background I appreciate all the imagery and the subjects he uses on a homage level but also for the sheer delight in how cool the work looks. Having sold multiple pieces to different collectors in the short time we have been working with Rob, I can assure you that these works, especially in the custom frames created by Rob, are real statement pieces in any room that are guarenteed to start a conversation and be admired.
Frequently Asked Questions
Whenever our clients see Robs work for the first time, they are always surprised to the textures of the images on the Maplewood board they are etched onto. Few believe that it is the product of one man and not an automated production unit, which speaks volumes for the quality of Rob's work in itself. The main question that everyone asks is, "How does he do that!?" and the best answer we can give is "He does it brilliantly!" As we would like to help Rob keep his secrets the most we can tell you is that his work involves digital image manipulation from source materials, etching onto maple wood and hand painting. As a bonus, Rob continues the creative process in his bespoke frames for each piece of work completely from scratch. So when you acquire one of Rob's pieces you are truly buying an art work in its entirety that has been created by its artist. A talent rarely found in the art scene of today.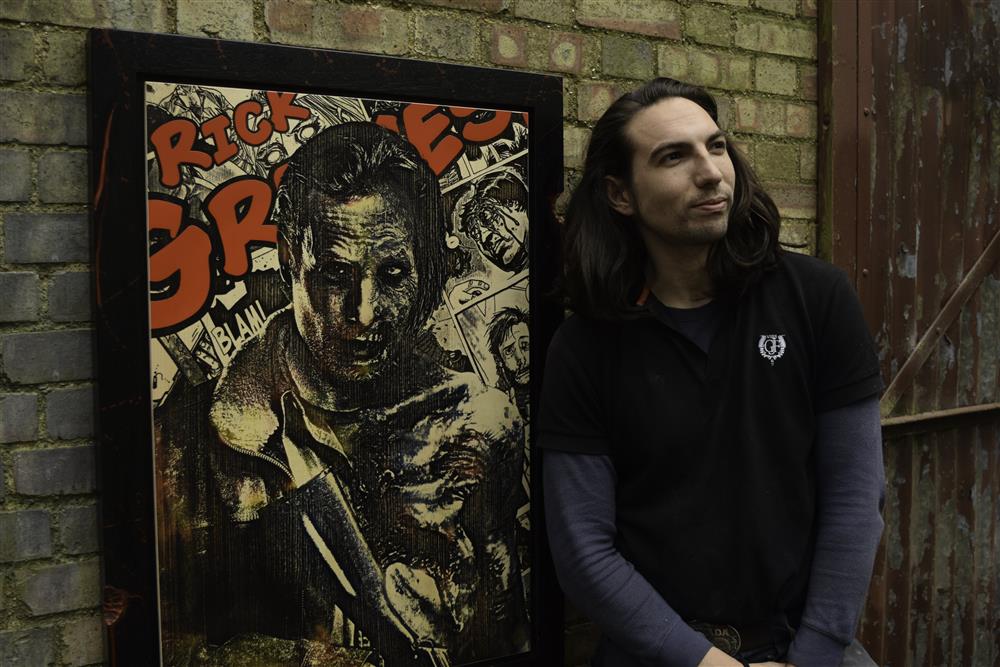 Another common query is "Does he do commissions?" the answer is a resounding yes! Rob is extremely happy to create new works for our clients to their own desires and needs. The beauty of Robs all round approach to his creations means that our clients can be as specific or as open to his artistic flair as they would like in the creation of a new piece. For more information on this please contact Gallery Rouge today and we would be more than happy to assist you in the acquisition of a fantastic piece for your home or business.