Artist Feature - Rayford
04 July 2017
On a bright summer morning, I packed up the Gallery Rouge van will all my camera gear and fired up the sat-nav for the long journey to one of the most beautiful spots in England. Yes, I was making my way North to York to visit and interview one of the best cityscape artists in the UK. Yes after a 4 and a half hour journey I arrived at a beautiful home in the York countryside and was greeted by Rayford and his family.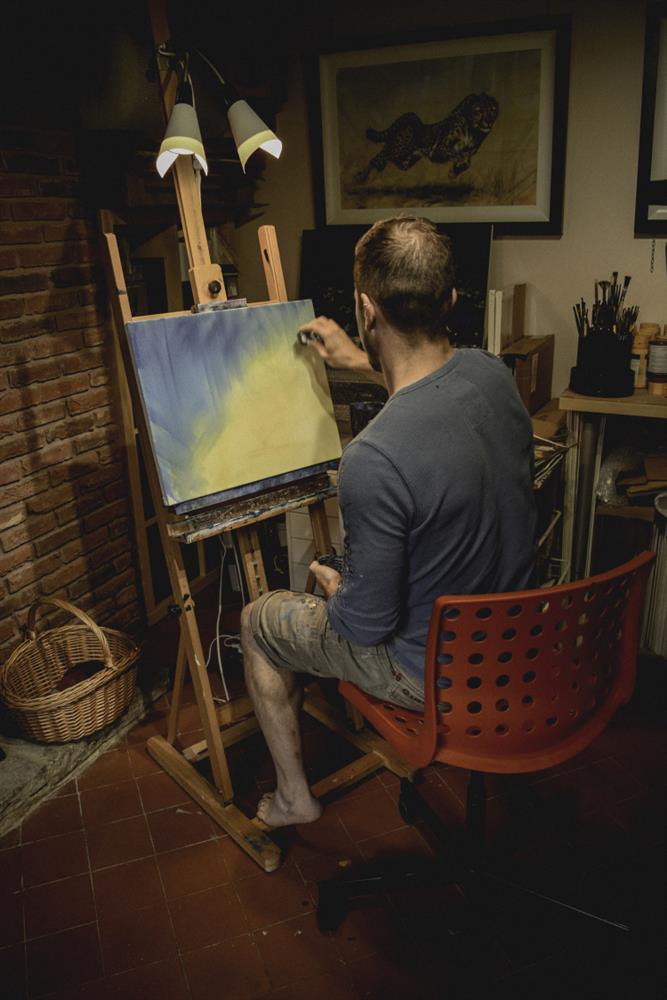 After a short catch up over a cuppa and a chat about the wrongs of the world, Rayford invited me through to his studio to see where all the magic happens. Unfortunately, there was one unhappy member of the house hold who wasn't too keen on us moving his bed to get the camera set up. Poor cat!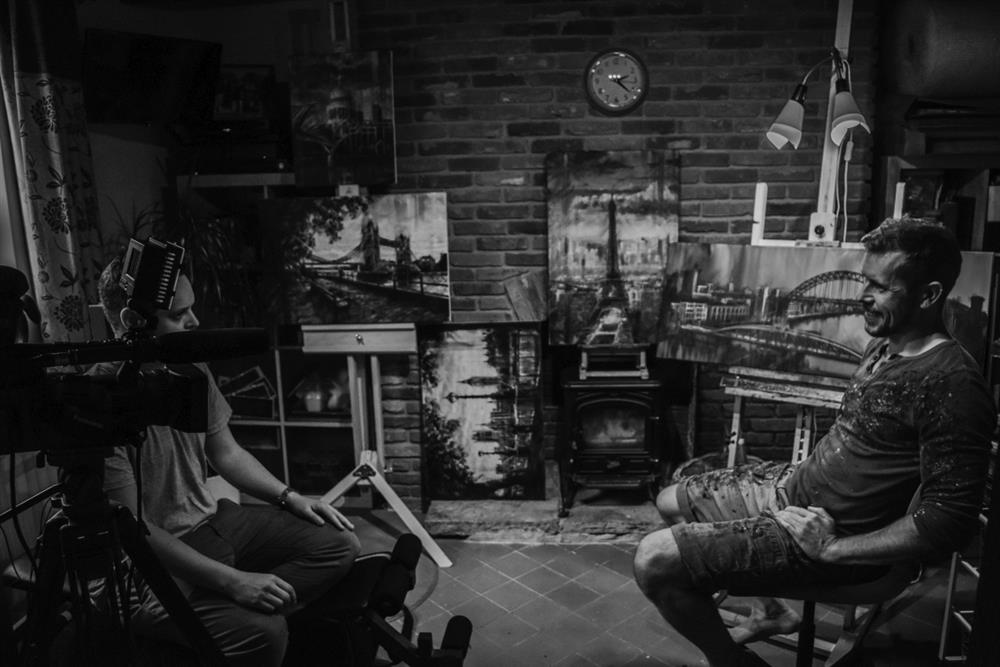 For the full interview see the video below.
As you have heard, Rayford is a gentle spoken artist with an eye for detail and makes probably the best cup of coffee this Gallery Consultant has had in a long while! We discussed many areas of his work but an area that has interested me most that we touched on in the interview was the new direction his artwork has gone in.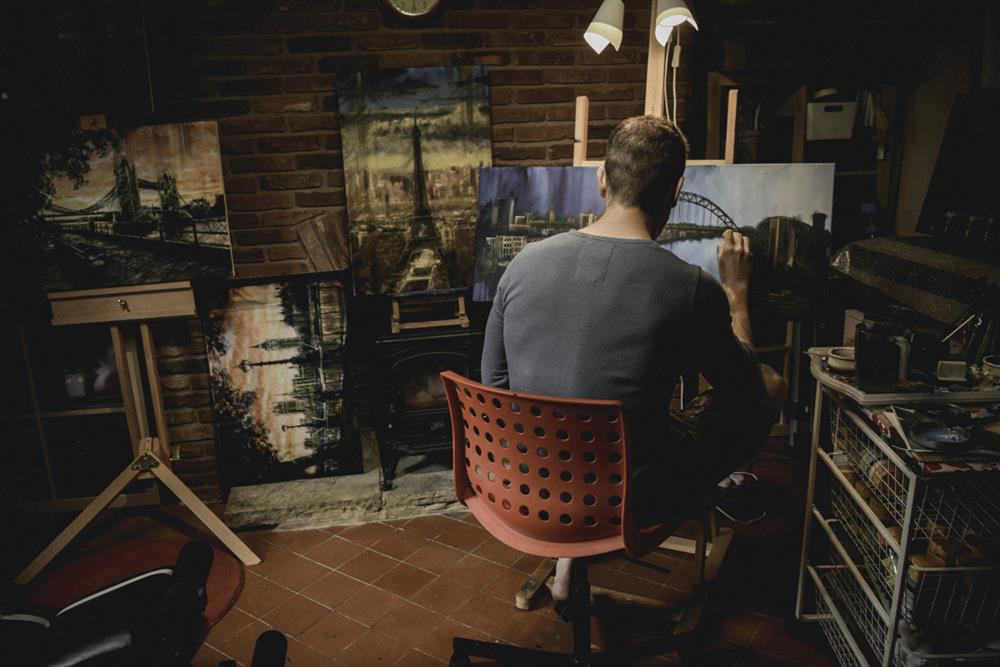 No longer painting his classic city caricatures, Rayford has moved on from these quirky works to a more realistic perspective style. Focussing on iconic cities such as London and NYC, Rayford is also open to commissions, so if you would like to see your home town immortalised in a painting, get in touch with Gallery Rouge and we will be with you every step of the way!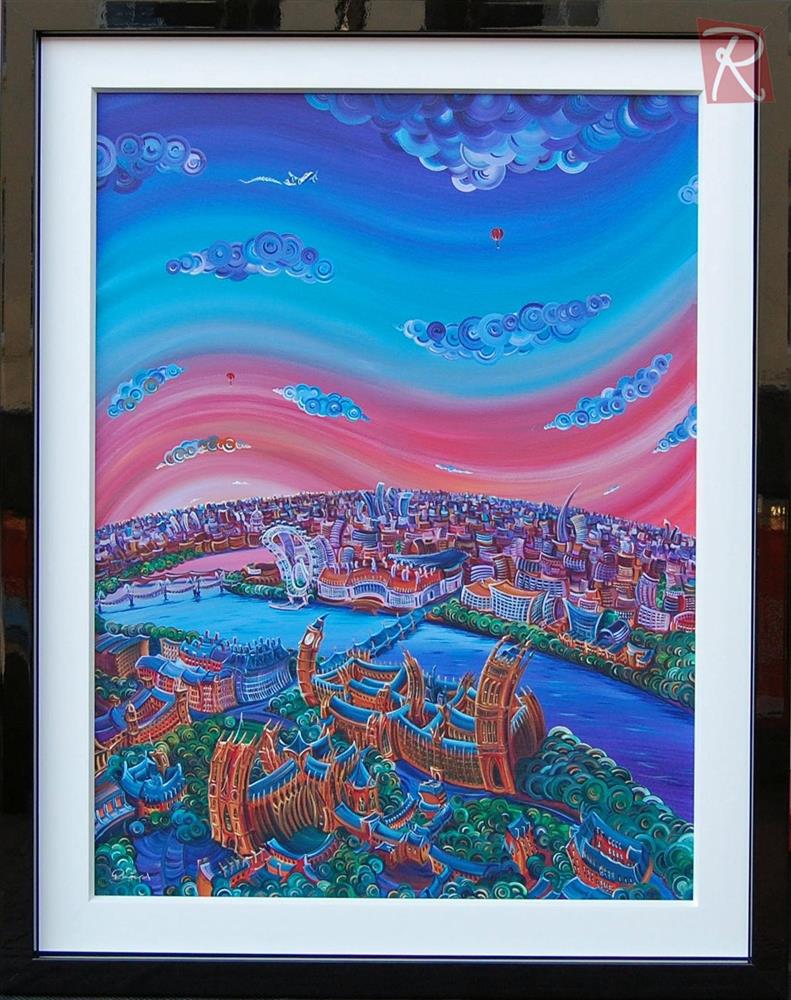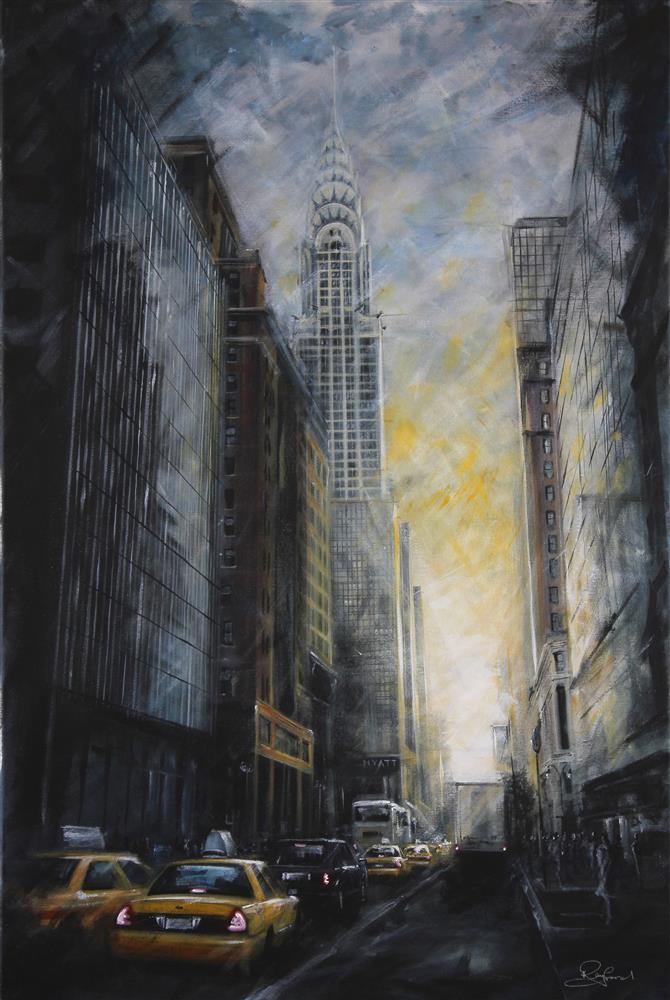 As an art lover, it was fascinating watching Rayford work, from his blank canvas and the building up of light layers in his backgrounds to his final touches and details on more progressed pieces. It's always magical in a way when an artist can create contrast or bring a canvas to life with the stroke of a brush and Rayford's work never fails to maintain this feeling. I have ultimate respect for any artist who decides to move out of their comfort zone and try new styles or designs and I feel that Rayford has made a bold decision to try something new and it has paid off. His New York skyscrapers are nothing short of breath taking and evoke real feelings of awe at his scale.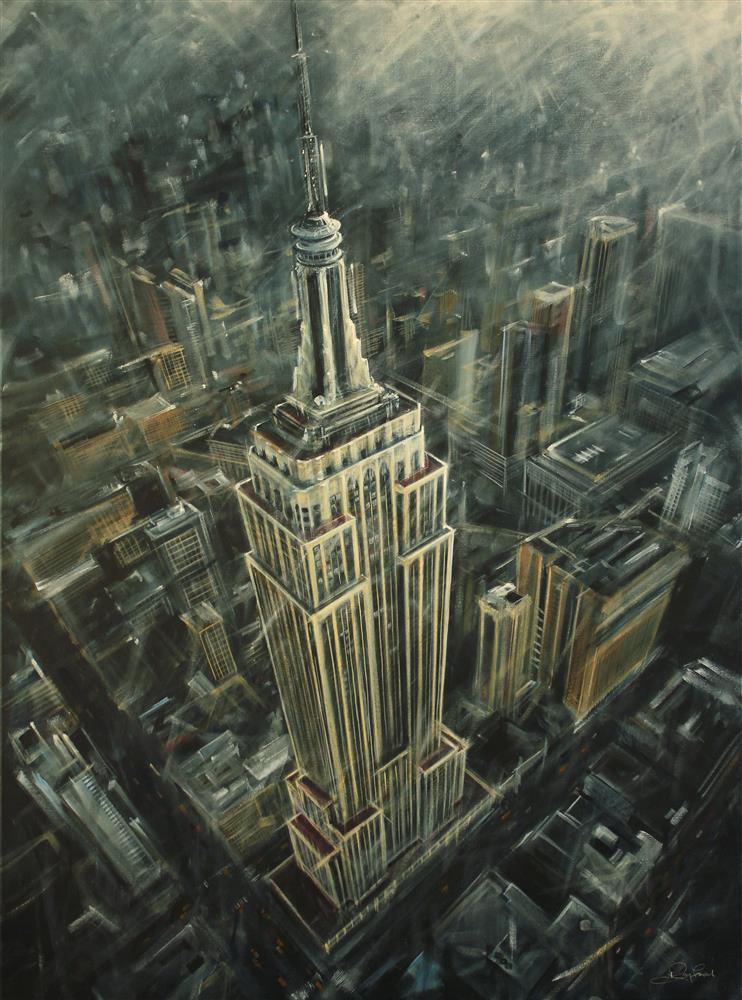 As a special treat, Rayford has shared this time lapse video with us to let you see the creation of the Empire State Building in New York so you can see how he creates these amazing works.
Touched upon also in our interview is Rayford's dabbling into wildlife painting and capturing a sense of drama in each piece. From the gentle giants of his African Elephants to the slumbering lions and other big cats, these pieces would fit in any home or workspace adding nobility and prowess to any space.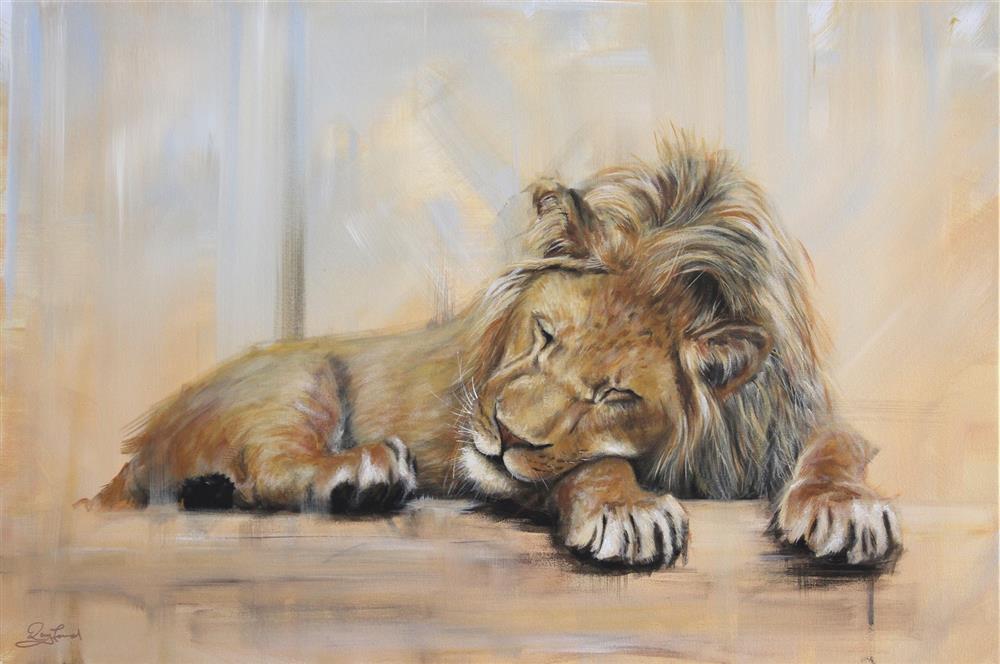 Personally from this Gallery Consultants view, Rayford is at a very exciting point in his career. Deciding to go independant and to ocompletely radicalise his style of work is an exceptionally brave thing to do and the quality of his new work more than speaks for itself in its talant. His breath taking views of NYC and London create bold statements in any room while also adding to the milieu of any home.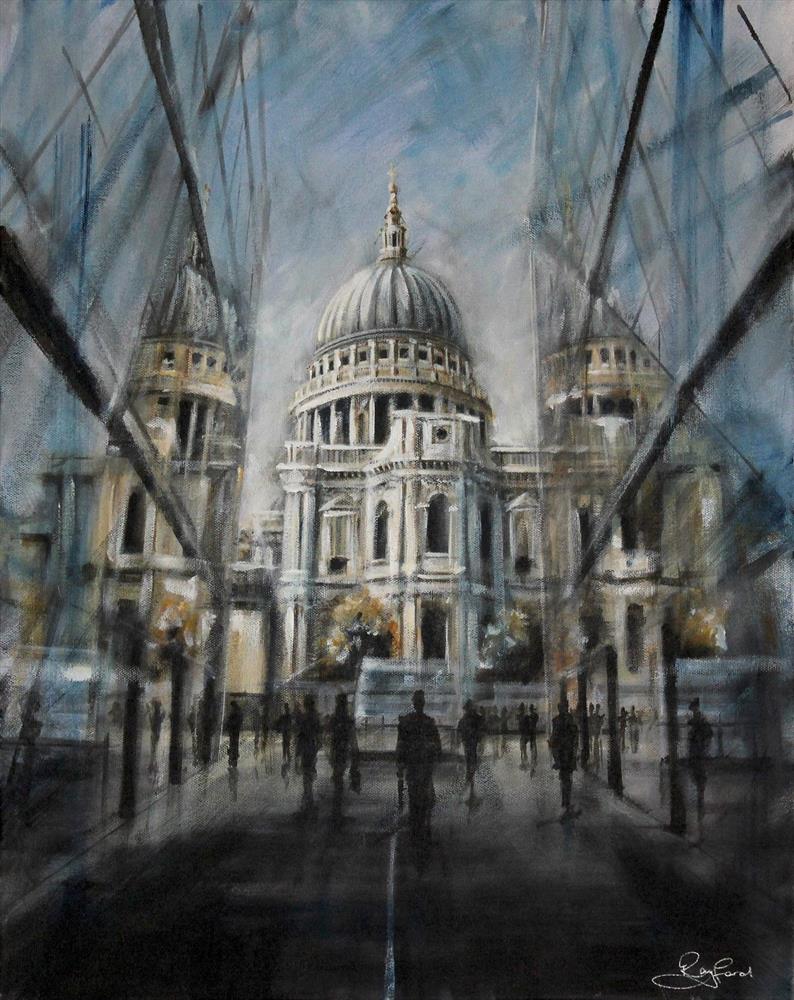 With the options of commissions in this fantastic new style being open to everyone, Gallery Rouge is excited to start on this new path with Rayford and to seeing what magnificent pieces he can create for us in the future. If you would like to find out even more than is covered in this blog post, get in touch today and let us help you to acquiring one of these wonderful artworks for your home.