Alex Jawdokimov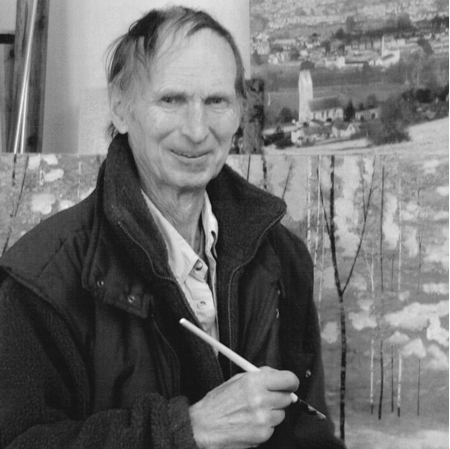 Russian born Alex Jawdokimov arrived in Britain as a refugee having spent much of his childhood in concentration camps. In 1954 he began a three year study course at Somerset College of Art in Taunton, briefly interrupted by an RAF flying scholarship in Canada.

He is fluent in Russian, German and English and has pursued 3 separate and distinct artistic careers. He has danced professionally and has also acted alongside Larry Hagman and Sean Connery. Through a chance meeting with film producer Ken Russell, he was given the part of Yassemin in the film "Isadora Duncan", followed by roles in TV films, "The Tamarind Seed" and "The Music Lovers".

In 1969, after a short period as a commercial artist, he took the brave decision to dedicate his time to fine art painting professionally. He has developed his own style, using an acrylic base texture and lighting, finishing in oils for highlights and body colour. Landscapes are his first love, but he has also become known for his Edwardian and Victorian London scenes.

He has recently developed a spectacular landscape style of birch forests using silver and gold leaf which is represented here at Gallery Rouge.