Miller & James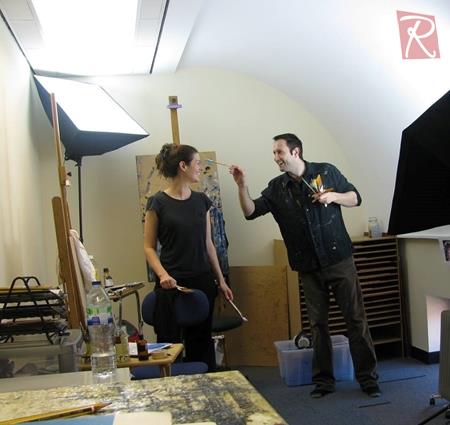 Two artists, one idea; unique, vibrant works of art to tantalize the imagination. Matthew and Alison have known each other since college and through university and have decided to come together in creating fresh new ideas....
Matthew James
From a very young age Matthew has always loved drawing, sketching and painting above any other interests. His painting style developed early on as a teenager before advancing his enjoyment for finer, detailed styles in university at Liverpool John Moores.
Happy to sit and work on a simple part of a painting for hours whether it be portraiture or imaginative work Matthew can be found working into the night to satisfy the desire to capture what his mind sees.
Alison Miller
Alison is a unique individual who has been creative in all aspects of her life. Her style of work will often appear as from another world, reflecting an imagination of someone full of amazing ideas and images to share.
She developed diverse ideas and ways of executing them through college and studying multi-media arts on the only course of its kind in Britain at Loughborough University. Alison's imagination is like a child, it runs around fields all day and always find something new and spectacular to share.
Together, Matthew and Alison have developed a style of work that reflects and compliments one another's abilities, from loose and free flowing to controlled, detailed imagery. With such there is a sense of combined work in one painting, a rare and beautiful reflection of two characters in one.